To stand out in such a competitive environment, you require not only talent and expertise, but also an astounding presentation. And there's where our template will help you out.
A spectacular acting resume is the first step toward the casting, the stage, and –in the best cases– to the stardom. And having some theater resume examples to hone your resume will allow you to outperform most candidates beforehand.
So, if you're an actor or actress who seeks to get the attention of the director, producer, or casting manager, you've come to the right place.
Below, we'll give you examples for every segment of your document. And also, we'll explain how to make the most out of every single section.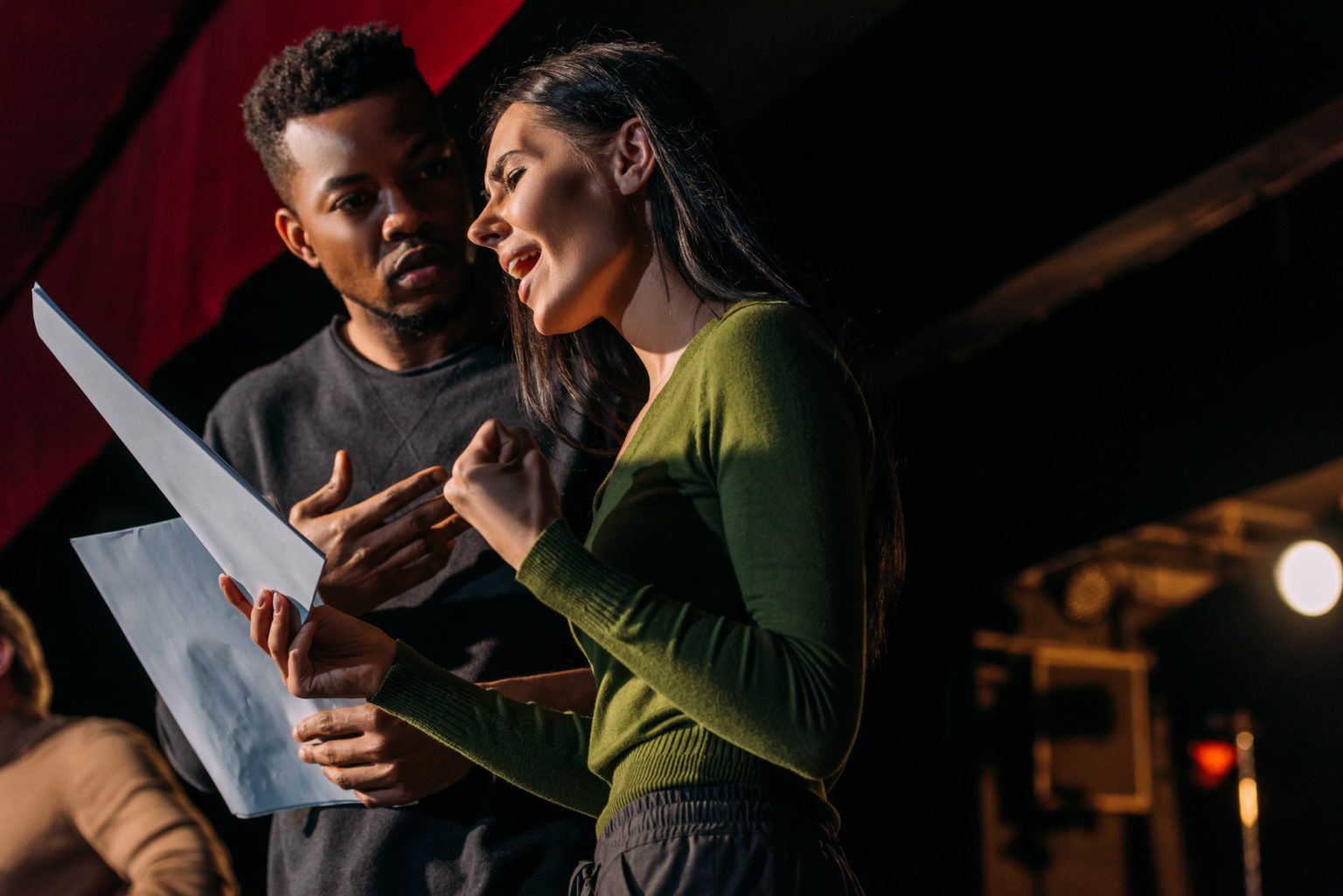 First Step: Contact information
In most documents, this section is just about giving your address and email. Nonetheless, you have to include some more personal details in this segment.
In addition to the standard contact info, you should highlight your age, height, weight, and natural hair color.
This way, the director or casting manager will know beforehand if you match the character's profile.
Also, you may include your tone of voice (e.g., tenor, baritone, soprano…) here or, otherwise, in the following segment.
Moving on.
Select the Best Format for Your Theater Resume
Esthetic on performing arts is critical, and so is the resume format and the final layout.
As your introductory document, it must be professionally glamorous and, in turn, efficient and descriptive. The best format to achieve these goals is the reverse-chronological resume.
With this format, you'll be able to highlight your best and most relevant performances, beginning from the last one. This way, directors and managers will be able to see your last role and scan down through your most relevant participations.
But What's the Best Format for an Acting Resume Without Experience?
If that's the case, you should opt for a functional resume and highlight your best theatrical and personal aptitudes.
With this format, you can prioritize your skills and demonstrate you have the potential to jump onto the stage. And this way, your experience section won't look like a gasp on your theater resume.
If you don't have experience, shorten your document to one page and keep it simple. Check out some templates to build a resume without experience.
Theater Resume Examples | Summary
In theatrical terms, the summary is like the first casting you have to surpass to join the casting. Here, you must convey your acting skills, best qualities, best performances, and if possible, awards and recognitions.
Although this section describes your professional profile thoroughly, you should summarize it into one paragraph.
But how to make a thorough introduction in so little space?
First off: sentences.
If you can describe yourself in five or six sentences, your summary will keep on brief, readable, and powerful.
Check the example below:
CORRECT
Passionate actress and classic soprano with seven years of experience in musicals. Received the Juvenile Talent Award for The Rebellious Novice. Performed 13 musicals, including New York, Chicago, and 12 theater productions, including The Crystal Menagerie and Macbeth.
So, why is this acting summary special?
Because it conveys key aspects of a professional trajectory in just a few phrases, telling the reader the most important performances and achievements at a gaze.
Clearly, this summary is for a musical theater resume because it details the theatrical area of expertise (musical) and her tone, hence setting this candidate apart from the majority.
Pro tip: if you also sing, you should highlight your tone at the end of this segment unless –and this is the case here– you focus on your musical talents.
Let's take a look at another example:
CORRECT
Skilled theatrical performer with +6 years of experience. Award-winning performances in Antigone and Baby Doll. Nominated for the Best Young Talent in 2016 for Electra. Well-versed on classics and the Greek tragedy. Specialist in dialects and foreign accents.
Again, all the most relevant information is comprised in an easy-to-read format, loaded with a strong background in performing arts.
Tip: make the most out of the CV builder through our
resume templates
. And don't forget to check the best tips for your
job search
.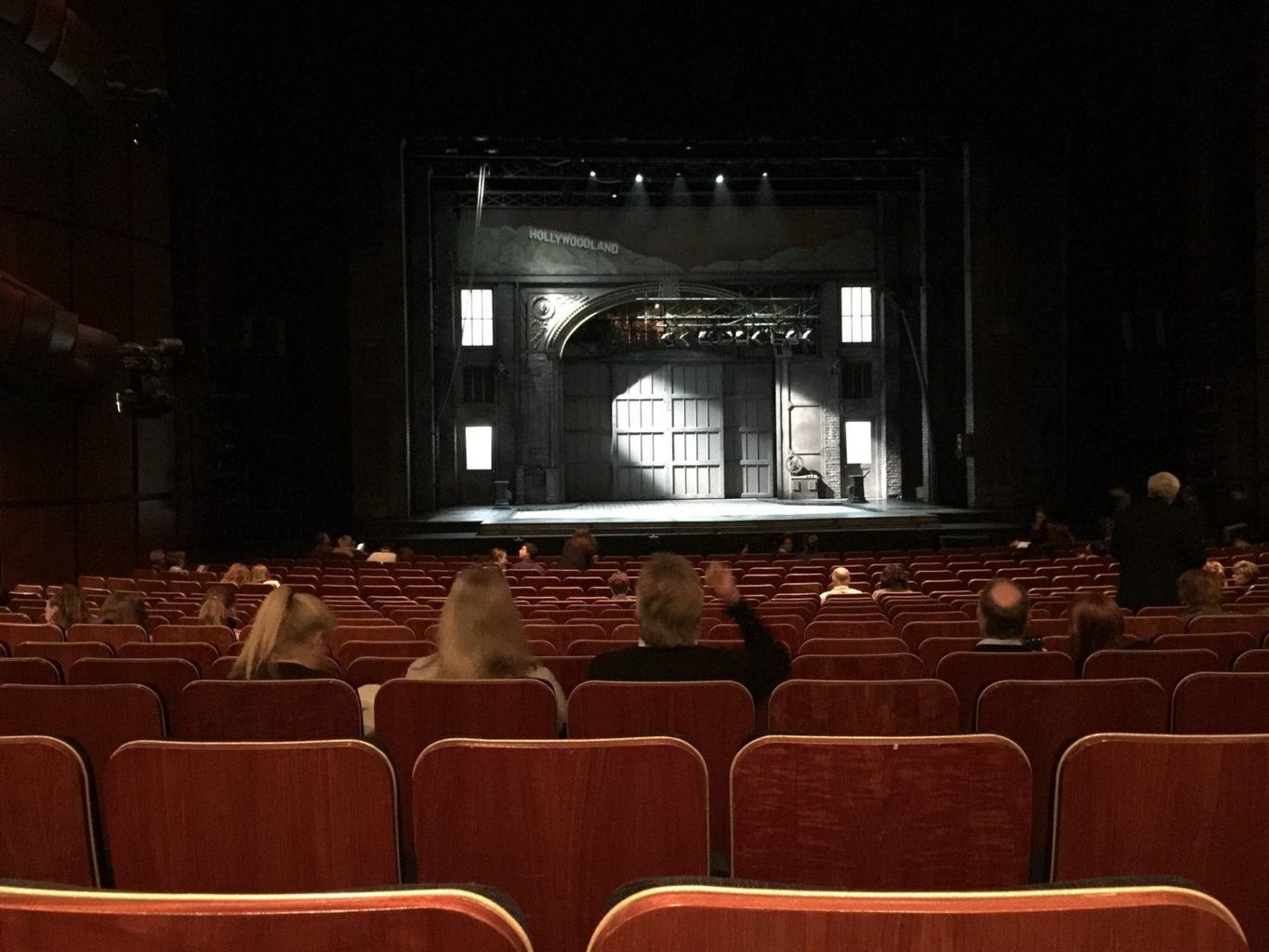 The Experience Section | Showcase Your Performances
In most professional formats, you'd have to delve into your professional experience, detailing your job title and most crucial achievements. Yet, this is a theater resume, which means you must list down your performances and features, whether on movies or TV.
If you don't have professional experience, you can feature the stage productions from your classes.
For instance:
CORRECT
Theater
Romeo and Juliet, Juliet, Williams Theater
Before the Breakfast, Mrs. Rolland, Provincetown Playhouse
Awake and Sing. Bessie Berger, The Shakespeare Theatre
The Mousetrap, Mollie Ralston, Center Theatre Group
Tip: use this model for appearances on films and TV shows as well. In those cases, you could highlight the television network or the film production company.
Example on Education & Theatrical Formation
The artistic background is key for this business, especially when it comes to an acting resume.
Highlighting your theatrical formation and professional degree will put you aside from most candidates, improving your chances to get the role –or the job.
How? This way:
Performing Arts
College and Conservatory of Performing Arts
2019
Believe it or not, this section doesn't have to be so lengthy. Three lines to describe your academy, year of graduation and artistic area will work.
You could also add further highlights, such as awards, dramas of your authorship, and productions you've carried out as part of your acting classes.
If you haven't graduated, you still can mention your university and when you are expected to graduate. And, in addition, you can complement this section with theatrical or related courses using bullet points.

Theater Resume Examples on Skills & Theatrical Abilities
Artistic skills are indispensable when it comes to a theater career. Choosing the right theatrical abilities for your audition will demonstrate you're an outstanding prospect.
Use these for your inspiration and include the most relevant ones for your audition –as long as they match your profile:

Miming
Accent
Diction
Voice strength
Makeup
Comical characterization
Costume design
Scenography
Acrobatics
Agility
Flexibility
Singing
Dancing
Breakdancing
Soft Skills for Acting
You can also include soft skills to use behind the curtains, such as:

Communicative skills
Adaptability
Pressure management
Teamwork
Problem-solving abilties
Tip: Prioritize the most relevant aptitudes rather than interpersonal aspects.

Other Sections in a Theater Resume
You can add additional sections to complement our theater resume examples. Use the space in the bottom of your paper to include –when applicable– some of the following fields:

Professional awards
Works
Languages
Media mentions
Acting classes (if you have given them)
Positive critics
Publications
References
Acting credits
These fields can leverage your document and catapult you to the role you seek. However, if you don't have relevant information to show, add a couple of references or omit the additional sections.
The entertainment industry is well-known for its competitive environment and high-quality standards. Getting that role when you compete against dozens or hundreds of actors and actresses is a great challenge.
With our CV builder, theater resume templates, and the examples above, you can ensure that your resume will resound before the casting. So, take the first step, create a memorable theater resume, and portrait your special skills for the spectacle.
Break a leg!