Firstly though, why pursue a career in sales to begin with? Well, not only can working in sales be highly rewarding – both emotionally and financially – there are a number of other benefits to working in this exciting industry. But to get the opportunity in the first place, you will need to create a sales resume. We have an excellent sales resumes example to help you out.
Sales reps, managers and assistants tend to be in high demand , even during economic downturns. That's because every company knows they need to keep making sales to remain profitable. So even if they have to cut their budget in other areas, they know they need their sales team to keep the business afloat.
And during the good times, business owners look to ways they can expand and grow their company. Once again, they can't do this without passionate sales assistants to promote their products and services.
Some of the sales career job titles you'll see appearing often include sales representative / sales rep, sales associate, sales manager, account manager, or even customer satisfaction agent.
There are also a huge range of different niches that salespeople can work in – from used cars to luxury yachts, software to hospitality, construction to cosmetics, and everything in between. This gives you the option to pursue a field that really interests and excites you.
Whatever industry you're drawn to, we'll show you how to grab any hiring managers attention with awesome sales resumes that get your name to the top of the pile!
We'll cover everything you need to know to further your progress on your sales career path: from tips for your cover letter and resume objective, how to best list your work experience / work history, how to showcase your sales manager resume skills and sales performance, and how to choose the right resume format for your sales resume example.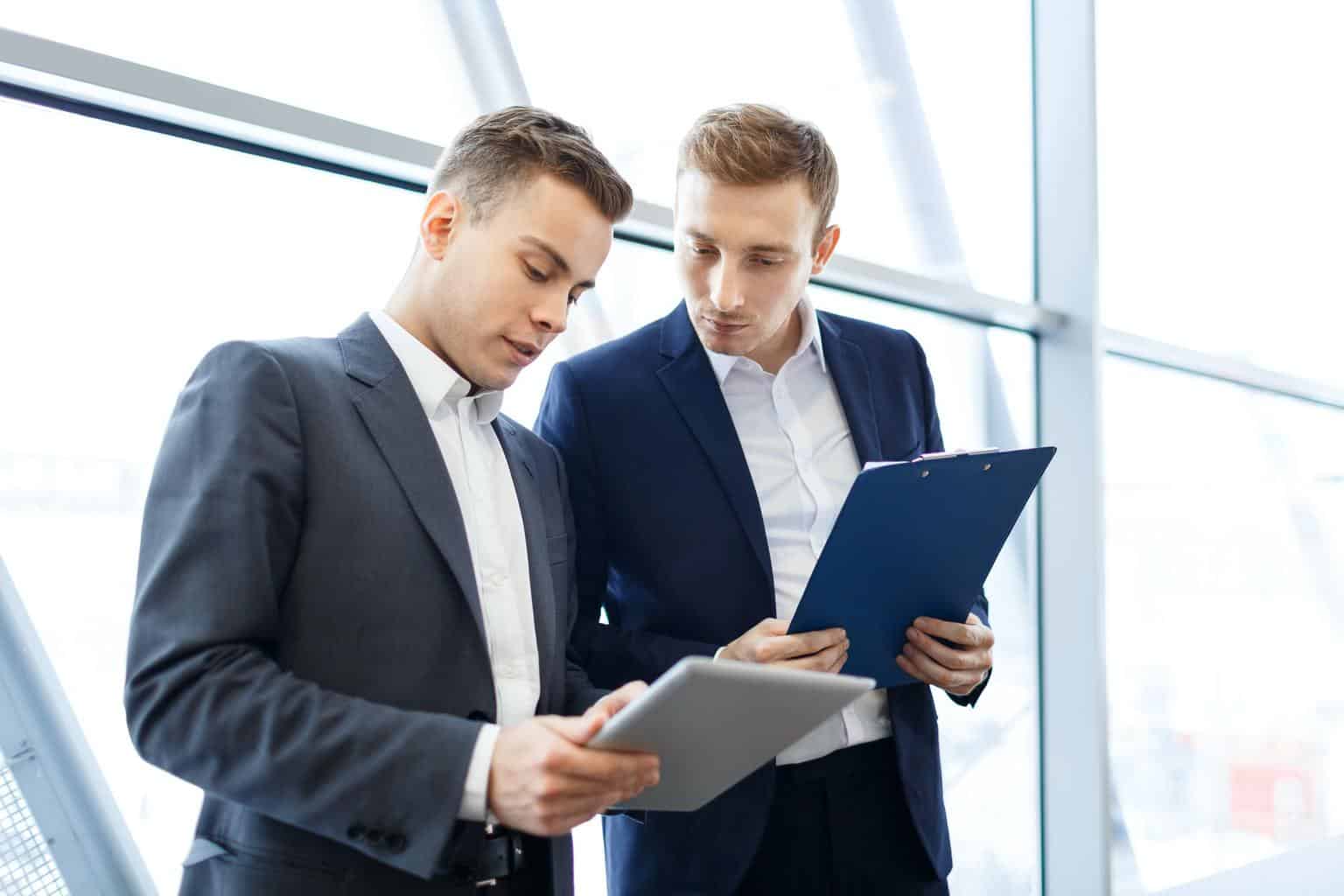 How to Write a Great Sales Resume Example
There are several key aspects to consider when writing sales resumes. Some of the most important include:
Using language that is industry-appropriate and persuasive.
Highlighting any sales experience you already have.
Demonstrating you have the right knowledge and training for the role.
Choosing the right formatting, length, and layout for your resume.
In this post we'll discuss all of these aspects in detail, and even throw in a great sales resume template to get you started.
Let's dive right in!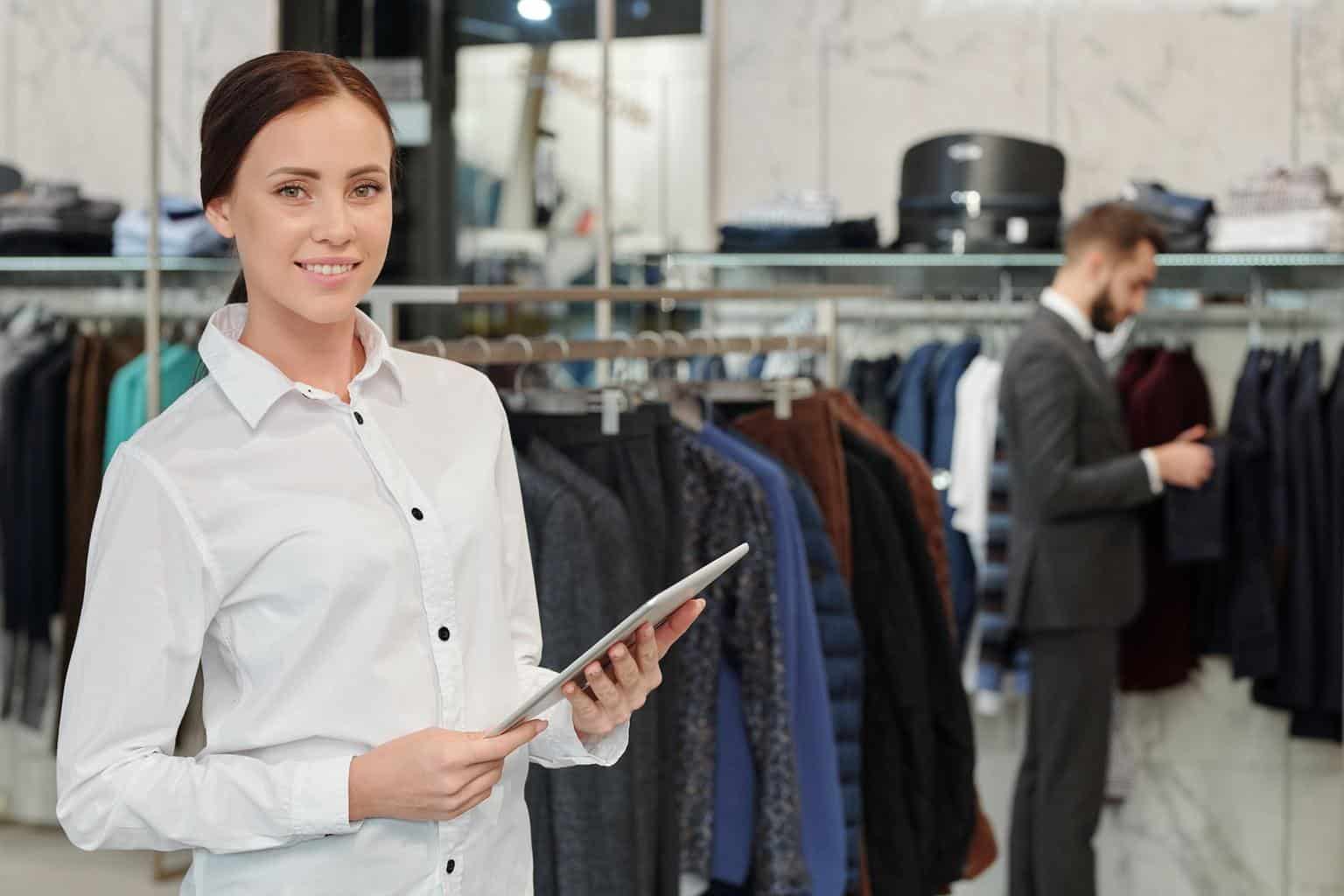 Use the Right Language in your sales representative resume
Every industry has a language all its own, and sales roles are no exception. Using specific sales terms and industry jargon in your resume is a good way to establish your credibility and skills straight away.
Aim for language that is assertive and persuasive. For example, rather than saying you 'helped increase sales by 15%' drive your point home by saying something like, 'generated a dramatic 15% increase in sales'.
Aside from better showcasing your skills, this kind of language also shows the reader that you're a go-getter and hungry to succeed.
After all, how are you going to sell their products if you can't sell yourself?
Another solid tactic is to carefully study the kind of language used by recruiters so you can match it. Take a look at as many job postings in the industry you're interested in as you can.
Make note of any common phrases, and the kind of tone recruiters and hiring managers tend to use. Re-read through your resume before you send your application and make sure you're using similar language.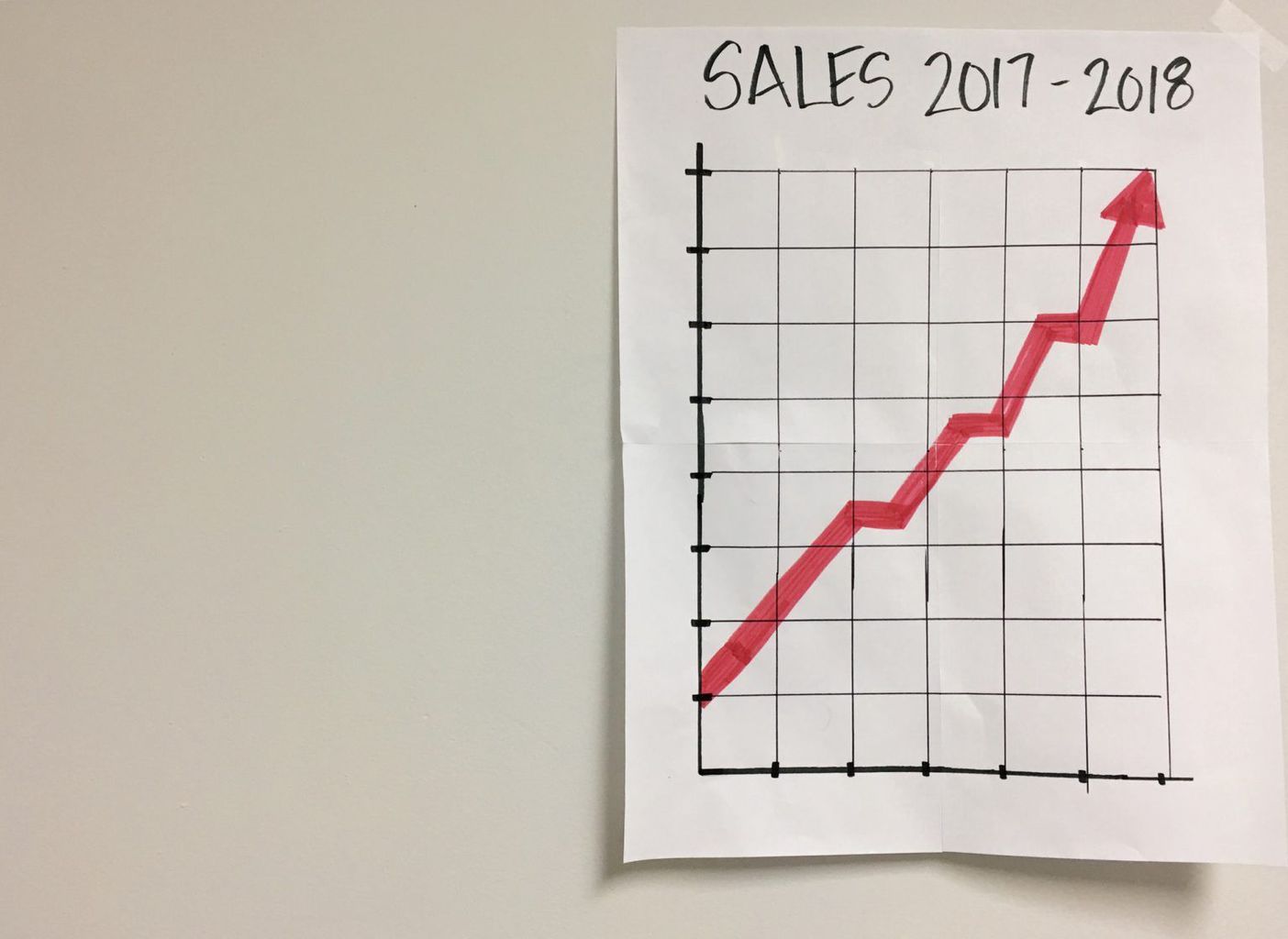 Skills to put in a Sales Resume
Here are some phrases, terms and skills which are good to include in your sales resume:
Highly motivated
Return on Investment
Lead generation
Excellent communication skills
Ability to close the sale
Talent for fostering business relationships
Account management
Problem-solving skills
Goal setting
Able to take initiative
Forecasting
Attention to detail
Great at both customer acquisition and retention
Networking
Sales management
Proven sales record (give stats and figures whenever possible)
Ambitious and driven
Negotiating
Team player
Time management
Employment Experience Sales Resume Example
Now that you've wowed your potential employer with your winning language and impressive skillset, you need to prove you've got the goods to back it up!
Even if you've only ever held a part-time sales job or an internship, showing you have at least some experience will make you stand out from applicants who don't.
And for more senior positions, demonstrating you have experience in the exact competencies the employer is looking for will have their ears pricking up in no time.
When listing your previous roles, standard best practice is to put your most recent position at the top, and work your way backwards chronologically. However, if one of your roles was particularly pertinent to the position you're applying for, feel free to list this first.
For example, if you're applying for a position at a company which sells software, and you worked for a software company before you took on your current role, it makes sense to highlight your more relevant experience first.
Examples of a Sales Resume
Let's look at some examples of work experience you can include on your sales resume, regardless of how long you've been working.
For junior positions:
An internship at a sales or marketing agency. (Highlight any sales-related duties you performed, like cold calling or account management.)
A part-time sales position after school. (Even if it's just working at the sunglasses kiosk at the mall.)
Fundraising for a charity or good cause. (This is still sales in a manner of speaking, because you're asking people to part with their money.)
A small business, website, or side hustle which you started. (Even lemonade stands count!)
For senior positions:
Talk about sales goals or targets you accomplished – or even better, exceeded.
List any major accomplishments, like bringing in a huge client the business had been pursuing for years.
Give monetary figures wherever possible – exactly how much profit or increased revenue did the company you worked for enjoy as a result of your efforts? How many new leads did you manage to acquire?
Mention any skills you acquired as a result of working at the company. For instance, if you were selling software packages where there was a basic and premium option to choose from, you could mention that you mastered the art of upselling the customer.
Once again, always re-read the job listing and take the time to tweak your resume to fit the skills and experience the employer is looking for in their sales staff. For example, if they mention that the candidate needs to be good under pressure, highlight any high-pressure roles you were successful in.
You can do this either on your resume itself, or as part of your cover letter. Make sure to check our resume example at the end of this post.
Education and Training in a Sales Resume
While sales jobs don't normally require any specific tertiary education, employers are bound to be impressed by any sales-specific training you've done on your own initiative. A good example is any short courses in different sales techniques and methodologies you've completed online.
It's also good to include any on-the-job training you received, such as being taught how to use a CRM tool, or doing a training day on the best customer service techniques.
Examples
Completed an online course in the SPIN selling and SNAP selling methodologies. (Give the name of the course provider and ideally a link to any certification you received.)
Attended a seminar or TED Talk by a leading sales expert. (Give their name and a little background.)
Completed advanced in-house training on Salesforce and LinkedIn Sales Navigator.
Extensive experience using HubSpot CRM and Microsoft Dynamics CRM.

What is the Best Format, Length, and Layout for Sales Resume?
Finally, it's crucial that you make your resume quick and easy to read. Recruiters and employers often receive large numbers of resumes, and they don't have time to sit and decipher every line.
Here are some key pointers for formatting your sales resume:
Keep it down to a single page
While this might sound tricky, most modern CV formats actually make this quite simple. As a general rule of thumb, any working experience from ten years ago or older can be left out – unless it's particularly relevant to the position you're applying for, of course.
You also don't need to include information that just isn't helpful for the person reading it. They're probably going to assume you know how to use a computer, for example, and they don't need to know what elementary school you attended.
Use a modern layout
One of the reasons resumes used to be so long is that the traditional method of formatting them (basically like an essay) didn't make the most of the available space on the page.
This is why modern formats normally have you put your personal details in a narrow column on the left-hand side of the page (this includes your education, skills and references) and put your working experience in a slightly wider column on the right. Because this format breaks sections up into nice clean boxes, it's very easy for the employer to scan the page for the details they want.
List your working history from newest to oldest
You want to put your best foot forward with your resume, so leading with that weekend job you had in high school is not the best idea. It's best to start with your current or newest position, and work your way backwards when talking about your work experience.
Another good tactic for your sales associate resume is to break complex concepts down using bullet points.
Sales resume samples for the sales professional
To make this process super simple for you, we've put together some awesome sales resume samples from our resume builder to get you started!
Check out our resume examples
Check out our resume templates
This resume sample should take all the hassle out of formatting your resume the right way, as well as giving you some interesting options to choose from so you can pick a style that suits your personality.
Still bursting with curiosity? Check out our sales resume FAQ below.
Frequently Asked Questions for Sales Resumes
What is a good career objective for a sales resume?
Depending on the sales resume template you choose, you'll likely be encouraged to include a career or resume objective. This helps recruiters see at a glance whether your professional goals and the company's goals are in alignment with one another.
Here are some tips for writing your objective for a sales resume :
Be honest. Do a little soul-searching and think about what you really want for your career. Are you looking for a job that will challenge you, or are more interested in getting on a path that will set you up for promotion? If your objective sounds sincere, employers will pick up on this.
See where your goals and the company's goals overlap. Bear in mind what the business wants from their ideal candidate or sales representative. There are probably clues in the job posting, but most companies are seeking sales assistants who can boost their profits and bring in new customers and leads.

What are the best skills to put on a sales resume? What should I put on my resume for sales?
Many of the skills which are required to be successful in sales hinge around being able to build rapport with potential customers. This means it's a good idea to highlight soft skills and communication skills in your sales resume. For example:
Active listening
Emotional intelligence and empathy
Ability to find common ground with people from different cultures and backgrounds
You also want to show you have the right traits to close the sale:

Driven and motivated
Able to take initiative and think on your feet
Skilled at both cold calling and closing
Diligent and committed to following through
Do sales jobs require a lot of working experience? What are examples of sales experience?
This really depends on the type of sales job you're applying for, but the good news is that junior sales positions often don't require a lot of working experience. If you've had a part-time job in retail or done a sales internship, you should be able to start working your way up the ladder relatively easily.
More senior positions, like sales managers or the head of regional sales will naturally require more experience and a proven track record.
How to sell yourself on a resume?
Here are some of our top tips for landing that interview and getting a shot at your dream job:
Be specific and give numbers wherever possible. Saying you increased sales of a particular product is one thing, but being able to back that up with a figure or percentage has far more impact. If you're still currently employed in a sales position, go back through your reports and start putting some statistics together for your resume.
Be persuasive. Sales representatives need to be engaging and interesting, so let this aspect of your personality shine through on your resume. This is your chance to demonstrate to your potential employer that you've got the sales lingo down.
Do your research. Before sending your resume, do a little Googling on the company. This will help you see where there's overlap with your past working experience or training, so you can make sure to point out just why you're perfect for the position.