The top 10 plumbers earn over $84,000 a year while median salaries are around $55,000. You can keep saving the day for homeowners and businesses and earn a great income.
Learn to write the best plumbing resume with these great plumber resume examples.

Start by Choosing a Right Template for Your Plumber Resume
A plumber resume template is a ready-made document you can edit to your needs. Plumber CV templates give you a head start in creating your resume by providing a format and essential sections already written for you.
You can change the names, add your information, and create an ideal resume.
Check out our resume templates to start writing your resume and view a resume sample.
Tips:
Commercial plumbing is different to residential plumbing. To make a hiring manager look at your job application, here are a few tips:
Choose a template that aligns with your skills, abilities and job duties.
Visually appealing templates can help you catch the attention of recruiters.
Display working knowledge of hot water tanks, plumbing tools and plumbing equipment .
Have an idea of water piping systems, metal pipes, equipment costs and be able to communicate effectively.
Have the right professional affiliations.
Demonstrate on-the-job training including work on commercial facilities.
Tell them about the safety techniques you are proficient in.
What is the Best Format for a Plumber Resume?
Certain formats work well to help your employers quickly scan your resume for important information. Plus, you can highlight your strengths and make them stand out.
Chronological Format for Plumbers
Here, you list your most recent work experiences on the top followed by past ones.
The sections of a chronological plumber resume may include:
Your employment dates
Your current company name & city
Your professional job title or position
Career objective or professional summary
Personal data including labor union memberships
Skills and capabilities
Educational background
Any optional sections. Demonstrate your extensive knowledge, including proper specifications and understanding safety regulations.
Functional Format for Plumbing
A functional format focuses on your strengths and skills. Your work experiences come later.
The functional format is not ideal for everyone as it doesn't help recruiters get information quickly. Many employers prefer to learn about your work experience rather than reading what you can do.
However, the functional format is suitable for a job seeker who doesn't have much work experience and is making a new resume. It can also suit plumber apprentices.
We suggest you go for the chronological resume format for the best results if you have the experience.

Tips for Creating the Best Plumber Resume Summary
The resume summary section will be different for experienced candidates and fresh applicants.
Demonstrate your knowledge. Showing your knowledge about plumbing fixtures, plumbing necessities and garbage disposal units can show the depth of your experience. So can mentioning your experience with pipe systems and having problem-solving skills.
Tips:
Include your career objective section under your name and contacts.
You can mention positions or expertise you want to acquire.
Show your career objectives align with the job requirements.
Mention how your aspirations will help you fulfill your responsibilities.
Professional Summary Examples for Plumbers
The professional summary section should highlight your capabilities and professional accomplishments . You should show the recruiter why you are the best candidate for the position. Below is a good example of what you can include in a job listing and a new professional resume:
Highly accomplished plumber , with 20 years experience, skilled at delivering top quality and optimum performance for new-build construction , looking to bring skills and experience to a challenging new role. My expertise also lies in ensuring compliance with all building and plumbing codes. I have experience as a journeyman plumber and also working in the construction department.

Work Experience for a Plumber Resume
Work experience is the most important section of a plumbing resume. Your work experience backs up the skills you are going to mention later. Your experience shows your competencies and the responsibilities you have handled. Additionally, it presents the skills you have mastered and your professional accomplishments.
State your experience working in other trades, working on gas lines, fitting valves, broken pipes, water heaters and more.
Along with work experiences, you can include your internships under trade schools, companies, or licensed professionals. You can list all your internships as long as they match the present job requirements and responsibilities.
Tips:
How many plumber jobs have you done? Your resume builder needs to show that you know about basic home plumbing issues.
Start with your current or most recent work experience.
Add relevant work experiences in reverse-chronological order after your present experience.
Include numbers and figures like "served 100 homes in one year," or "managed project and cut costs by 20%."
Mention responsibilities you handled during your job when you inspected pipes.
Highlight experiences that align with the job position and role.
Use bullet points for important experiences or accomplishments.
You can leave out irrelevant work experiences.
Plumber Resume Example – Work Experience
Now, let's check out how a work experience section in a sample plumber resume might look like:
Team Lead, Texas Plumbing Company (2016 to present)
Reviewing plumbing layouts and blueprints for commercial and residential buildings.
Designing plumbing pipes and pipe fittings for homes and businesses.
Troubleshooting and diagnosing complex plumbing and heating problems, including problems in cold water lines.
Supervising installation, maintenance, and the servicing of plumbing systems.
Repair plumbing features, fire suppression systems.
Test new systems for efficiency and compliance.
Managing a team of 20 junior and middle-level plumbers.
Repair plumbing fixtures.
Head Plumber, Arwin Plumbing Systems (2009 – 2016)
Successfully diagnosed and solved residential plumbing problems of 10 homes per week on average.
Installed new pipes, faucets, sinks, and plumbing components in 15 residences per week.
Worked in various construction departments, understanding building codes, plan plumbing necessities, and building blueprints.
Extensive knowledge in residential settings, helping over 250 homeowners live without leaks, clogged drains, and dripping taps.
Reviewed more than 500 building blueprints for optimum pipe and drainage placements.
How to Create an Authoritative Education Section
The education section is vital for every resume, and a plumber resume is not an exception. You must mention your degrees, certifications, and vocational training in your education section.
Tips:
Write the name of the program, institution, and year of attendance.
Mention a few words on your course if necessary.
Don't forget to include your educational accomplishments, like top ranks.
Mention your certifications and courses.
Include accredited courses and professional certifications
Plumber Resume Education Section Example
CORRECT
Adams College Plumbing Program, Strongsville, Ohio (2005 – 2009)
Successfully completed 1,500 hours learning plumbing principles, systems, and techniques. Attended 150 practical classes to learn troubleshooting and project management.
Eastern Technical High School, San Diego, California (2001 – 2005)
Ranked 5 th in the whole batch of students.
Don't Forget to Include Skills Section in Your Plumber Resume
Skills are a common part of any plumbing resume. You can impress your recruiter with your skills and show you have the capabilities to handle the job responsibilities.
Hard Skills
Hard skills are your specialized skills. You pick these up during education, apprenticeship, and working in the field. An example is the ability to install and repair plumbing systems or repair water supply lines.
Soft Skills
Soft skills are your personal strengths and capabilities. These include time management, customer servicing, good communication, and so on.
Tips:
Brainstorm and make a list of all your skills.
Pick your top skills that align with the job position.
Mention both technical knowledge and prepared project bids before.
You can write your skills in reverse-chronological order, starting with your best skill.
Keep the list of plumbing techniques you know concise.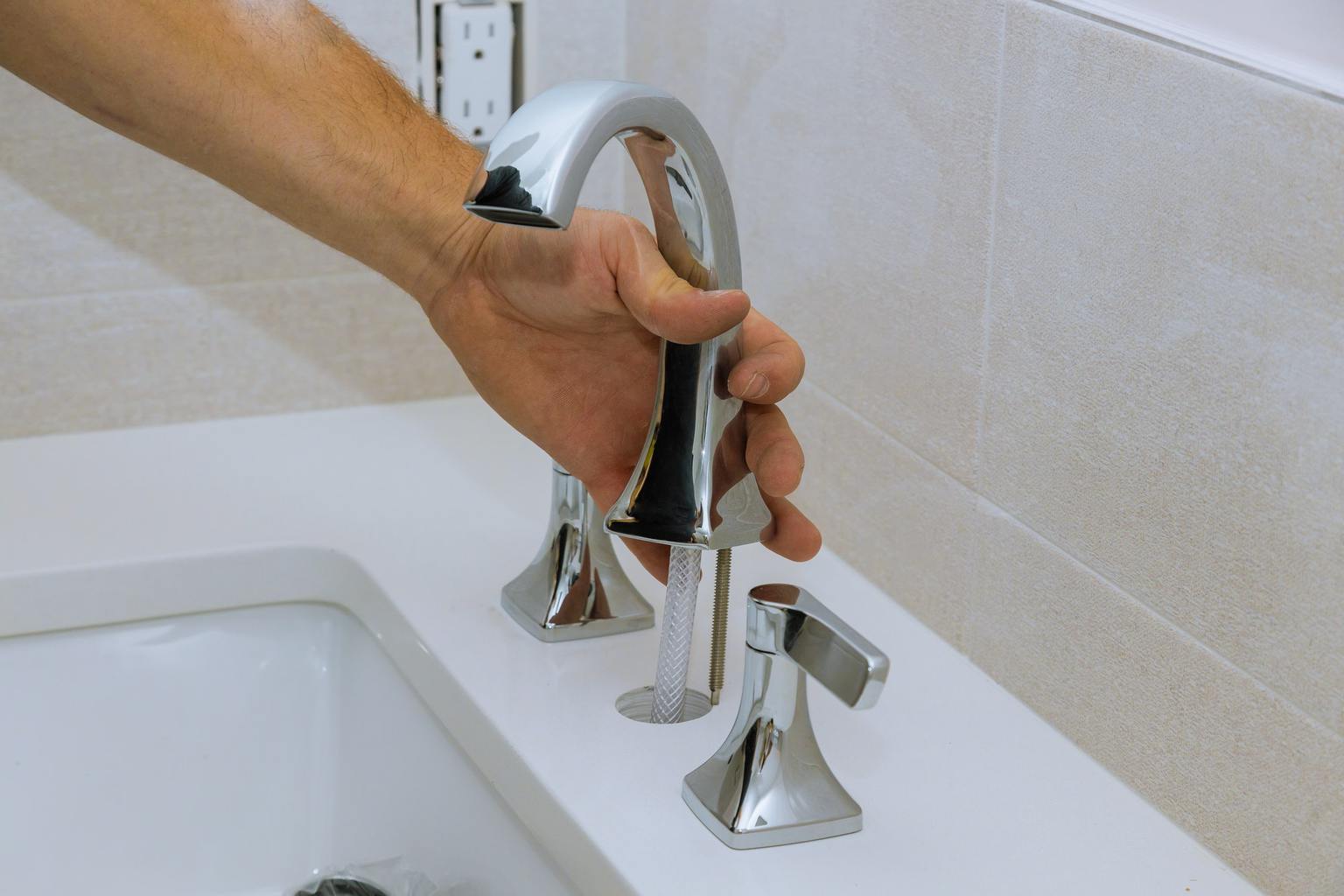 Plumber Skills Resume Examples
Here is a list of example technical skills for your resume:
CORRECT
Expertise in commercial plumbing system design and installation
Cleaning and maintenance of drainage systems and pipes
Evaluating and troubleshooting water heating systems
Welding, applying sealants, and soldering
Running and monitoring water and gas distribution systems
Additional Tips to Elevate Your Resume
Research Your Employer
You should try to find out as much as you can about your new employer and company. Visit the company website and read up a bit.
Tailor Your Resume for Job Position
Always customize your resume for the job position you are seeking. Highlight aspects that align with the roles and responsibilities of your new job.
You can add or omit information based on its relevance. Read a good plumber resume example to get a better idea of how it's done.
Add Touches of Color
Adding touches of colors to your resume can help it appear visually pleasing. You can highlight your accomplishments or roles in a different color to make them stand out.
You can also apply a light background color to each section in your resume.
Add More Relevant Sections
This is an optional step and can help you push for your case further. You can add optional sections in your resume to strengthen your application. Talk about your experiences, like repairing water heaters.
Use a Cover Letter
Many recruiters will ask for a cover letter with your resume. We suggest you send a cover letter even if your employer doesn't ask for it.
A cover letter gives you another opportunity to prove your worth to the hiring managers. You can write why you are the best person for the job and show your interest . Plus, you can express why you are opting for the job and what you like about the employer or company.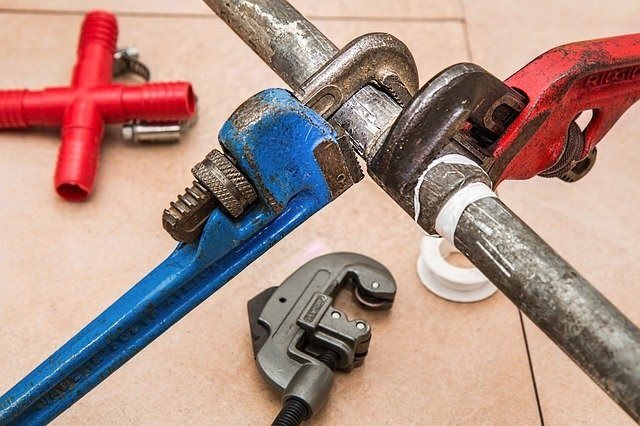 Frequently Asked Questions
Do you need a degree for a plumbing job?
You can become a plumber without a college degree by getting an apprenticeship. But you will need the required certifications to work with heating and gas applications. Getting a college degree may increase your chances of landing a job and getting plumbing orders.
How to become a plumber?
Aspiring plumbers should ideally first finish high school and vocational training. You should then apply for an apprenticeship and acquire your license. Next, you can work as a professional plumber. You need to know how to use the right tools and how to drill holes.
How long does it take to become a plumber?
You can become a plumber in 3 – 5-years once you complete your apprenticeship and get your license. Before that, you need to complete your high school and vocational training.
What skills should I put on a plumber resume?
Some skills to include in your plumber resume are the ability to install and repair water, sewage, and plumbing systems. You also need to know the drainage systems, appliances, pipes, gas, and heating. You can also mention work precision, attention to detail, and ability to diagnose problems quickly.
Should I send a cover letter with my plumber resume?
Sending a cover letter with your plumber resume is a good way to show your interest. You can put yourself out there, build your case, and show you are a good candidate for the job requirements. Think of your cover letter as advertising your skills to hiring managers.