For small gigs, it is rare that a client would ask you for a photographer resume. However if you want to scale your practice to commercial projects, get employed full-time, or pursue a part-time photographer job, it is best to prepare your resume.
If you want to find clients online through a professional social media network like LinkedIn, it is highly recommended that you optimize your profile by uploading your resume. This will help you attract your target clients and land projects.
To help you become a successful candidate and advance your career, we have prepared a photographer resume template that you can use. You can tweak the style to fit your preference or personal branding.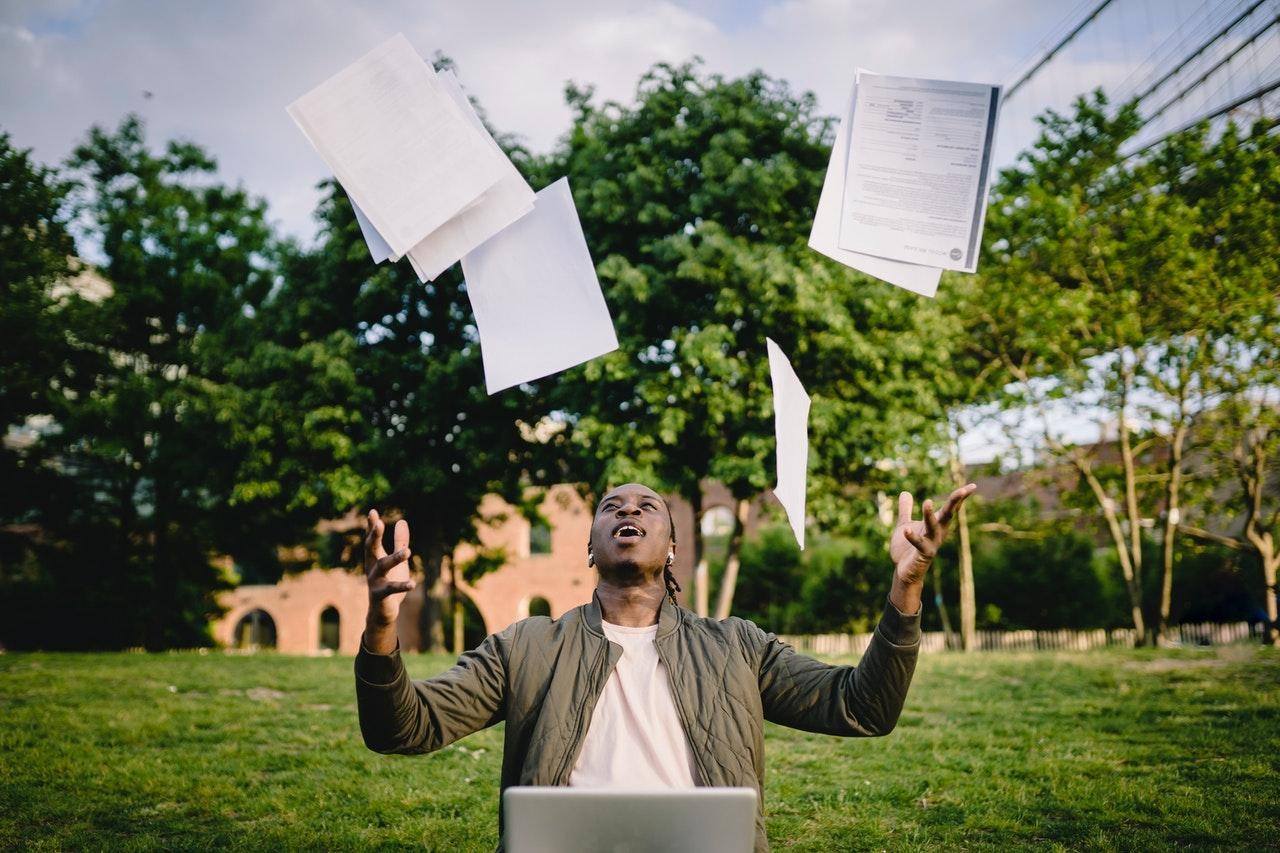 Resume Header
All resumes start with a header. You don't need to create a label such as "Photographer Resume". Instead, this where you put your complete name, designation, contact number, and email address. The format is similar to a business card.
You may also include your professional photo or headshot, location, social media profile, website, or a link to your digital portfolio. Take a look at these resume samples:
Charles Watson
Professional Photographer
(113) 456-76811
photographer@watson.com
www.charleswatson.com
Lauren Holmes
Freelance Photographer
Lakeside City
(123) 456-76890
laurenholmes@gmail.com
prosocialnetwork.com/laurenholmes
You can style or format this in such a way that it reflects your creativity as a photographer but also very understandable. Make sure to align the style of your cover letter with your resume, too.
Check that all information is accurate and up-to-date, you would not want to miss your interview invitation. Your hiring company will be reaching out to you to send you updates on your application as you progress in the recruitment process. Use your active email, preferably one that is professional and reflects your name.
Professional Summary Section
As a photographer, you have most likely gone to meetings with clients to showcase your portfolio and to deliver the pitch that you have practiced multiple times. Consider the professional summary or experience section as an opportunity to pitch about yourself. But, more like an elevator pitch.
Keep in mind that you may only have a few seconds to make a good impression. After all, hiring managers go through a lot of resumes on a day-to-day basis, especially if you are applying for a big production team.
Think of writing your work summary as an image that you are about to capture. Aim for the perfect composition as you do in your photos. The first section of your resume has to be impressive.
A professional summary contains information presented in one paragraph. This will highlight the best details of your resume such as:

Work experience
Achievements
Certifications
Photography skills
Imagine summarizing your resume in a few sentences. Take a look at these examples:
CORRECT
Highly skilled Certified Professional Photographer with experience in dynamic outdoor shoots, advertising, and events photography at X Productions for 3 years. Results-oriented and with an innovative approach to shoot conceptualization and execution. Skilled with various camera types and studio equipment. Highly proficient in Adobe Creative Suite and Capture One.
CORRECT
Creative Freelance Photographer with talent in digital photography, particularly family portraits and wedding photography. Published in 2009 Wedding Fair Magazine. Adaptable and flexible team player. Service-oriented. Experienced in image processing using Adobe Photoshop and Lightroom.
Aside from technical photography skills, you may also include soft skills. If you feel stuck, create the other sections first then come back to this. That way, it will be easier for you to summarize and select what to highlight.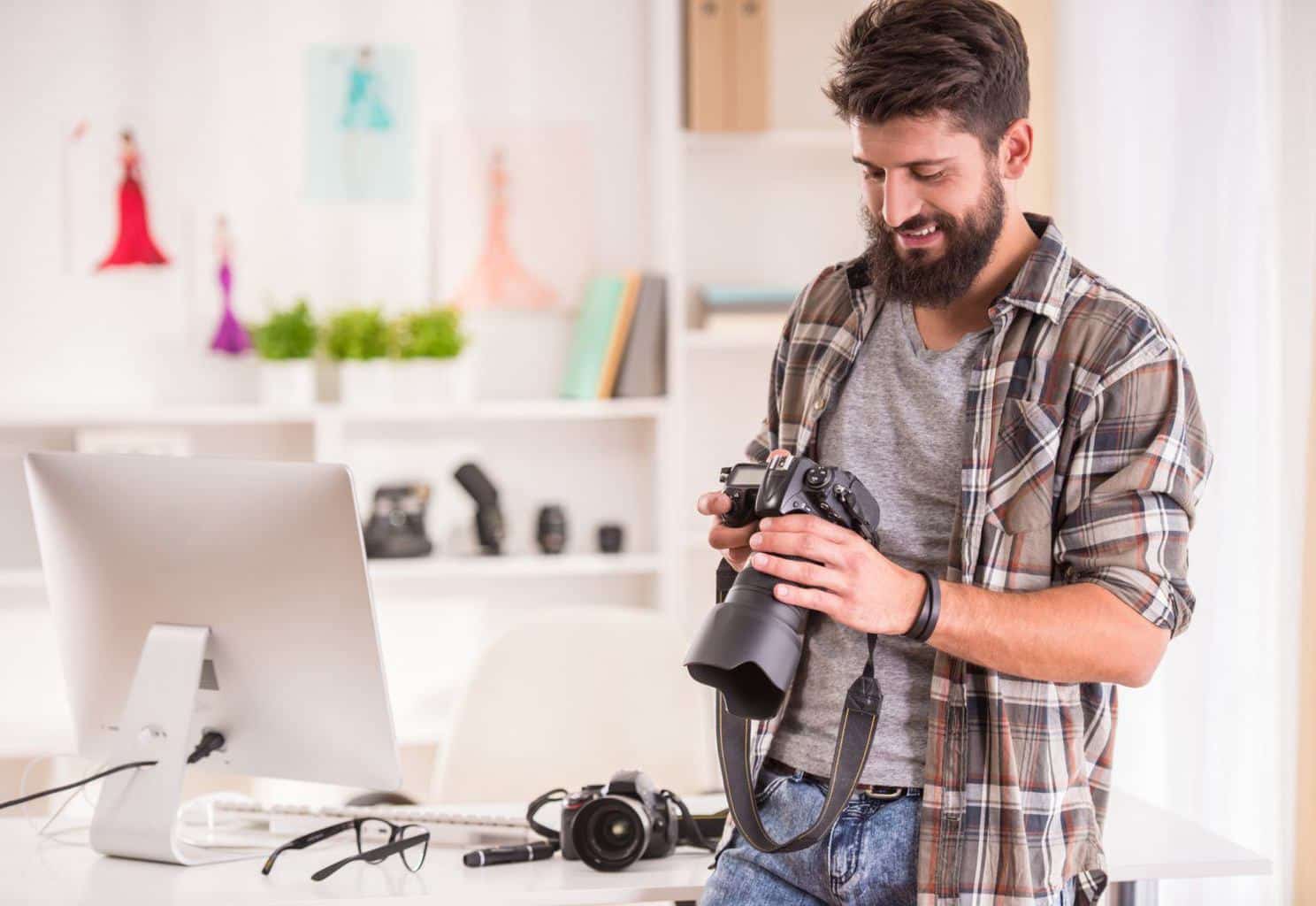 Work Experience Section
In this section, you will be presenting your background and skills. Format this segment by using bullets for ease of reading. For each professional experience, include the following details:

Company name
Location
Designation
Period covered
Job description or responsibilities
Measurable achievements
Arrange these pieces of information neatly on your photographer resume. The key to creating an outstanding photographer resume is proper composition, just like in photo shoots. Do not write vague, generic details like this:
Limitless Productions Company
Harlingen, Texas
Photographer
2016-2021
Worked as an events photographer

Also shot portraits of clients in studio

Covered private events

Did photo editing using computer software
White Hat Photography
Harlingen, Texas
Assistant Photographer
2015-2016
Assisted the main photographer in photoshoots

Reviewed images for editing

Submitted edited photos to clients

Gathered customer feedback
Freelance Photographer
2014-2015
Shot individual and family portraits

Did portrait retouching jobs

Created visual content for social media
Doesn't that feel like a poorly composed photo? It doesn't really give you any details or subject to appreciate. It also doesn't do your skills and expertise justice.
First, we highly recommend that you start with your most recent work experience. This is referred to as a reverse-chronological resume. Next, be as descriptive and specific as possible, but keep it concise. Put work achievements that are quantifiable.
Give your hiring manager or future employer a clear picture of what you have done and what you can do. Here are photographer resume templates that you can use to create a high-impact resume:
Limitless Productions Company
Photographer
February 2016 – March 2021
Regularly contributed to the Limitless social media pages and website.

Shot over 500 events such as private parties, weddings, concerts, and conferences with 95% customer satisfaction.

Experienced in shooting in different lighting conditions and locations.

Experienced in shooting medium format.

Lead photographer in 50 weddings.

Communicated with clients to determine their needs and goals.

Managed a team of 10 to 20 photographers.

Edited photos using Adobe Lightroom.
White Hat Photography
Assistant Photographer
March 2015 – February 2016
Worked closely with the lead photographer to ensure a seamless workflow.

Helped set up equipment such as strobe, flashes, and reflectors for proper lighting in 20 product shoots and 50 fashion shoots.

Assistant photographer and videographer for special events.

Researched visual outlines for photoshoots.

Regularly organized image collections using Adobe Lightroom.

Communicated with clients through emails, phone calls, and 2 social media channels.

Maintained the studio and equipment.

Performed other administrative tasks as necessary.
Freelance Photographer
2014-2015
Conceptualized 100 photoshoots for small businesses and personal goals of private individuals.

Shot 20 individual portraits in studio settings.

Shot 30 family portraits in outdoor locations.

Post-processed over 100 images.

Participated in the 2015 Regional Art Fair.

Offered portrait retouching services online.
Notice the difference in format between the first set and the second. The second uses strong verbs in concise statements. It looks better, right?
A proper presentation of your work experience will give your potential employer a better understanding of your talent in photography, past responsibilities, and other relevant skills.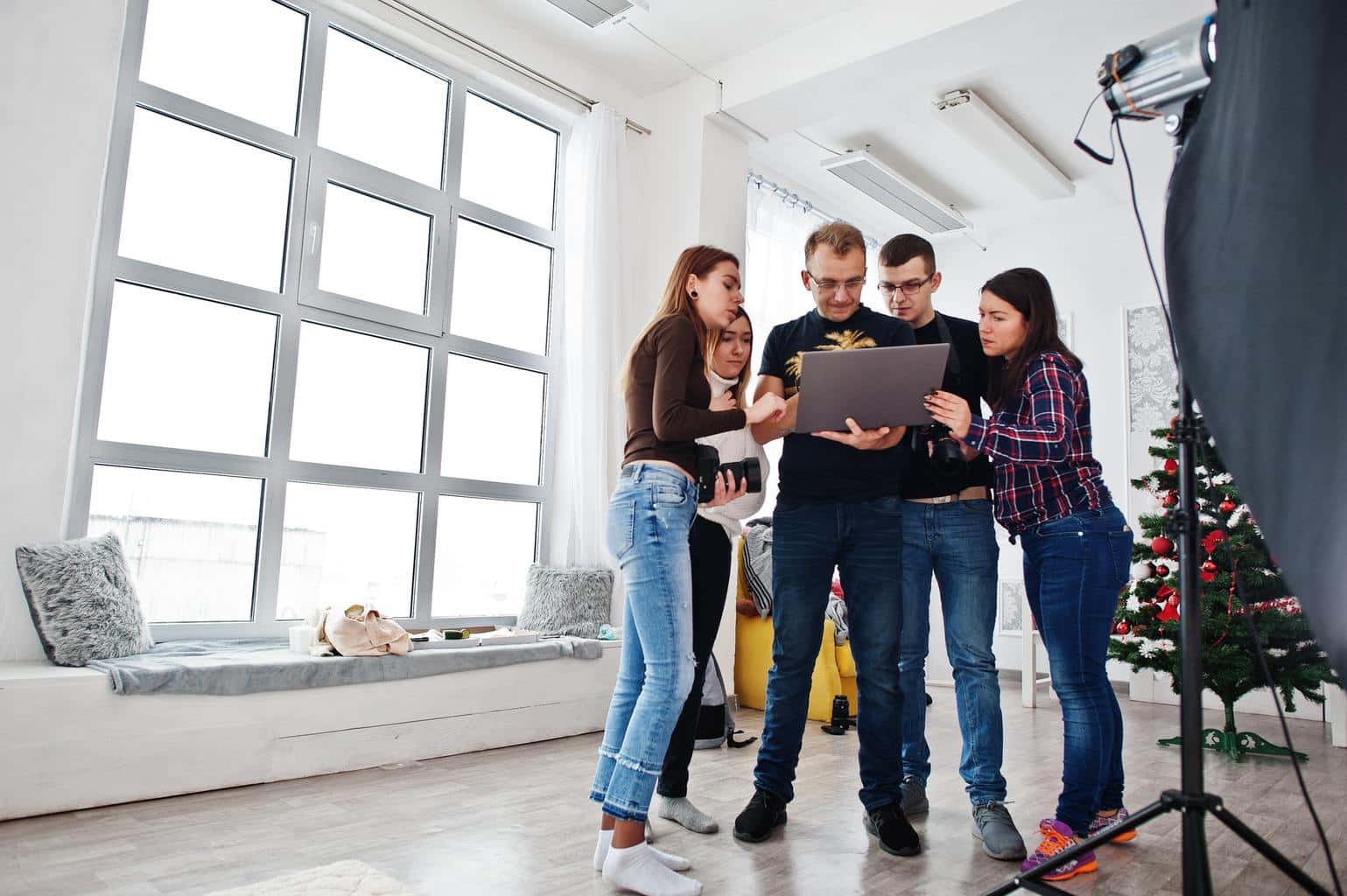 Licenses and Certifications Section
While formal training and certification are not generally required to become a professional photographer, adding a section for licenses and certifications that you may have can make you a competitive candidate. This can show your potential employee that you are passionate about what you do and that you invest in your learning.
It also provides evidence of your skills and expertise. To include licenses and certifications, list the following details:

The title of the certification
The name of the certifying board or host organization
The date of when you earned it or your expected date of completion
Here's an example:
Certificate in Portrait Photography
The Photography Institute
Expected date of completion: June 2021
Certified Professional Photographer (CPP)
Professional Photographers of America
November 11, 2020
Photography Course Certification
Professional Photography Academy
January 11, 2019
Certificate in Digital Photography
State University
March 28, 2017
Make sure to type everything out accurately and spell out any abbreviations. Your hiring manager will be verifying the information. Including these on your professional resume will give you an edge as a candidate.
Education Section
The education section is important in completing your professional image, whether you had formal photography education or not. This is another opportunity for you to make a positive impression. Here is a resume template example that you can use:

Degree or certificate
The name of the school or university
Location
Date of completion
Here is what a photographer resume would look like with an educational background in photography:
Bachelor of Arts (BA) in Photography
The Institute of Art and Design
Campbell Avenue, New York City
March 28, 2015
On the other hand, if you didn't go to a photography school, you can place your education using the same template. For example:
Bachelor of Science (BS) in Psychology
Ohio State University
Columbus, Ohio
March 28, 2015
Skills Section
What skills should you include on your photographer resume? You can start with relevant technical skills, also referred to as hard skills. These are skills that are measurable and require specific knowledge and abilities in your field.
Here is a photographer resume template that includes technical skills:
Technical Skills
Digital Photography
Film Photography
Portraits
Weddings
Events
Photojournalism
Creative Photography
Food Photography
Landscape Photography
Real Estate Photography
Fashion Photography
Editorial Photography
Fine Art Photography
Animal Photography
Nature Photography
Image Editing Skills
Color Correction
Color Grading
Make sure that your details are complete. You don't need to have all of these skills, as these are only examples only.
Next, you can add your soft skills. Include skills that are relevant to the position that you are applying for. Take a look at these soft skills that will show the hiring company that you are able to lead and manage teams, communicate effectively, and adapt to different situations.
Soft Skills
Leadership Skills
Communication
Collaboration
Adaptability
Next, create a section where you can list your software skills or digital skills. After all, photography is a mix of both technical and creative skills. Here are examples of popular software skills that you can use:
Digital Skills
Adobe Photoshop
Adobe Lightroom
Adobe Illustrator
Adobe Premiere Pro
Capture One Pro 9
Google Suite
Microsoft Office
MacOS and Windows
Some hiring companies would require knowledge in a specific set of equipment in the photographer position that you are applying for, especially in commercial and advertising photography. As a candidate, it can be beneficial for you to include in your photographer resume an equipment section to increase your chances of getting the job, and to showcase your expertise.
Equipment
Fujifilm X-T3 Mirrorless Digital Camera
Canon EOS 5D Mark IV
Canon EOS 90
Nikon D3S
Nikon D7500
Sony A9 Mirrorless Camera
LimoStudio Continuous Lighting Kit
Broncolor Lighting Set
Godox AD300Pro Flash Light
Achievements and Awards
As a photographer, what achievements or awards have you earned for going above and beyond? List down competition awards that you have won and other recognitions that are relevant to your career path. You can write yours using these guidelines:

The name of the award
The title of the event or competition
Host organization
Year
Now, let's apply this format to create resume examples.
Best Landscape Photographer
2020 – Regional Photography Competition
Ohio State University
2nd Runner-up
2019 – Nikon Outdoor Photography Competition in New York
Nikon
Best in Digital Photography
2017 – Annual Art Competition
The Institute of Art and Design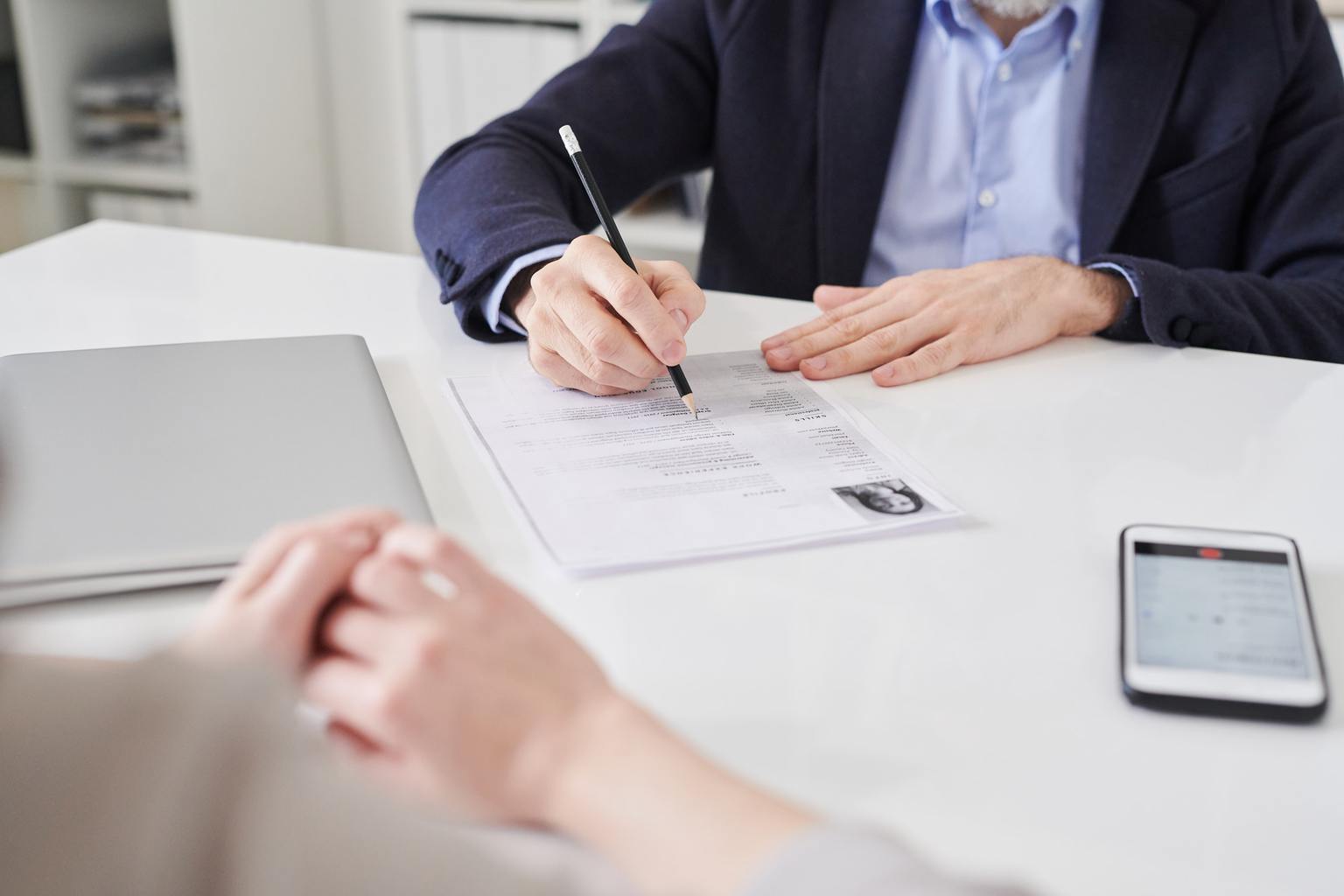 Other Sections
You may be wondering, "What if I don't have enough job experience or skills?"
This is usually the case for new photographers or freelance photographers. Don't worry, there are other sections that you can write that can add more value to your resume. This is helpful if you have limited work experience, training, or achievements.
The format is similar to the previous sections. Include the following details:

Organization
Your designation, if applicable.
Period covered
For memberships, include the status.
This section is where you can put organizations that you are affiliated with and the period covered.
Professional Association Memberships
Alpha Photographic Society
Member
2018 – Present
Events Photography Organization
Officer
2015 – 2017
Next, you may add a section for the conferences you have attended. This tells your recruiting manager that you are proactive in improving your skills.
Conferences
2020 – Annual Photography Conference
International Photography Organization
2019 – Events Suppliers Online Conference
Entrepreneurs' Organization
Part of your accomplishments are publications of your work. Add a section to list these down.
Publications
Travel Digital Magazine
September 20, 2019
Photojournalism Online
December 12, 2021
Including your volunteer activity is a great way to supplement your resume. It counts as experience, and it also shows character by communicating your personal interests.
Volunteer Activity
Red Cross
Volunteer Photographer
January 2019
Home for Sisters
Administrative Assistant
December 2018
Key Takeaways
Framing a photograph is like writing a resume. Keep your information organized, accurate, and free from errors.
Create a high-impact summary that will catch the attention of your recruiter.
Focus on skills that will make you stand out.
Indicate relevant skills that match the job that you are applying for.
List a combination of technical and soft skills.
Include additional sections that will support and add more value to your resumes.
Prepare a cover letter that is aligned with your resume.