As a professional marketing manager, it is safe to assume that you're involved in product development and distribution, creating and implementing marketing strategies, creating sales copies, liaising with company stakeholders, planning events, and managing social media activity.
Making products more appealing is your specialty. Our company specializes in putting your strengths and specialties at the forefront of your resume in the most marketable way possible.
Our objective is to give you the best advice and marketing manager resume examples
for making your resume look sharp, direct, and effective.
How to Write The Best Resume for Marketing Manager?
Writing a good Marketing resume is very similar to marketing practice. Imagine yourself as the product, and your resume is how you communicate your selling points to the hiring manager. You have to present your skills and experiences to become appealing and exciting to the hiring manager.
Indeed, the demand for marketing work is on the rise. This is partially due to the boom of the digital marketing sector. Companies need new and insightful marketers now more than ever.
According to the Bureau of Labor Statistics, marketing manager jobs are projected to increase by 6 percent by 2029. This is both good and bad for a starting marketer. There will be more opportunities, but the competition will rise with it. To successfully navigate through an ever-shifting job market, you need to begin with making your marketing manager's resume look as professional as possible.
An excellent way to gauge how good your application is is by seeing how well your resume format and experience section communicates your key strengths as a marketing manager. Before writing your experiences as a marketer, it is crucial to consider how you're going to start your marketing manager application.
Choose Between Objective and Summary
The first step to any resume is to figure out how it should start. There are two options: you can either begin with stating your primary objective as a marketing job-seeker or go directly into summarizing your past work experiences.
This section of the resume goes below the name, phone and email address. For a more detailed marketing manager resume sample, click here .
A resume objective statement is usually one or two lines long that talks about your goals. The objective serves to let your employers understand your motivations by concisely stating what position you're looking for. Objectives also tend to include a few words about yourself. An objective statement looks something like this:
"Motivated, a fast learner who recently graduated with a degree in [___]; looking for opportunities in the [___] field that will allow me to leverage my [___] skills.
Recent college graduates usually use objective statements to quickly gain an employer's attention. However, this method has become outdated in recent times and isn't very effective at garnering your application's attention.
On the other hand, a summary is where you get to showcase your creativity, past work achievements, and marketing skills. A professional summary, also known as a profile, has to present you in the best light; using evocative keywords to explain your qualifications for the role is highly encouraged. This part of the resume allows you to explain why you deserve the position instead of simply stating your objective.
A summary is your elevator pitch to future employers, letting them know why you're the best candidate for their company. There are a couple of points to consider while writing a good executive summary:
Why am I qualified for the chosen position?
How can my experiences, education, and skills be helpful for the new role?
How have I used my knowledge and skills in my previous work?
Answering these three questions in your summary will make that section of your resume look highly professional and effective. See the summary professional examples below to better grasp what comprises a strong marketing manager summary.
Marketing Manager Resume Summary Examples
"A talented Marketing Manager with five years experience managing several content-oriented groups. While managing a team of 5 people, increased profit by 64% for an online business organization through several three-month content marketing campaigns. Later on, assumed a leadership position of a ten-person B2C centered group, improved their CMS, and helped grow customer engagement efficiency by 45% while reducing worker turnover from 25% to 0% in the principal year."
The example above presents the "right" way of writing a professional profile for your resume. The summary fits in a lot of information and shows a combination of different strengths listed below:
By talking about your experiences with working in content marketing, the summary tells the hiring manager that you're an experienced professional who has done extensive work in the field before.

The summary shows that you're someone who has knowledge of business metrics and is concerned with value building. By showing how you affected the numerical and statistical values inside the company, as well as being a part of marketing campaigns, the employer can infer that you have strong management skills.

Last but not least, the summary presents direct and understandable information that creates value for you as an aspiring Marketing Manager. The concise, info-packed style of the presentation shows that you get things done.
Writing a "Bad" profile summary would basically mean writing something opposite of the example shown above. Here you can see a weak and ineffective professional summary:
"Skilled and talented Marketing Manager with knowledge of managing groups in an assortment of promoting regions. With my variety of past experiences, I'm searching for a wide range of freedoms to lead advertising ventures and groups."
The summary has a lot of mistakes, let's discuss what key points we can take away from this:
The first rule of writing a good summary is to never write it in the first person, never use "I" while writing a work profile.

Another huge detriment is how little the summary really says about the person. Words like "promoting regions" as well as "ventures and groups" don't say anything worthwhile; instead, they confuse the reader. Rather than give valuable information, ambiguous words raise more questions about your work experience.

The lack of specifics in the profile will lead a potential employer to think that the summary was copied from some kind of template. If what you're saying doesn't specifically describe your work experience and skills, then you shouldn't include it in your professional summary at all.
After taking care of your resumes' professional summary section, it is time to flesh out the main body of your application – the experience section.
How to Write Experience Section of The Marketing Resume?
Laying out your past work experiences in a professional, understandable manner is a great way to get the employers' attention. This step is vital for any type of resume and career.
When viewing your resume, recruiters use a keyword tracking system called Applicant Track System or ATS . This program filters out applications that don't have enough keywords in the text.
On average, employers only view your resume for about 6 seconds after your application passes the ATS check. It is important to understand that a summary must possess material that is both concise and to the point and visually easy to read. You only have 6 seconds to get the hiring manager's attention, after all.
An effective way to format a marketing manager's resume is to write your work experiences in a Reverse-Chronological order.
You are writing about where you worked and what your work entailed from the earliest marketing-related job you've had to the most recent. This is a good way to get a call back from your dream job.
Here's a pro tip, adding an effective format and resume template to your application is an excellent way to show your past achievements and relevant work experience.
For more formatting ideas, a marketing manager resume sample, and a custom resume template, you can use for your CV go to check out them out here .
Marketing Manager Resume Examples
Let's be honest; it will not matter how good and poignant your resume summary and skill section are if the experience section is not up to par. The work experience section is the most important, crucial part of your application. This is where you communicate your real value as a marketing manager to the reader.
Below you can see an effective description of how work experience should be written:
CORRECT
EXPERIENCE
Product Marketing Manager
GeoDome Industries
06/2015 – 11/2018
New York, New York
Applied natural SEO campaign strategy for a 10 person group, increasing overall website traffic by 145% in 6 months, as well as improving conversion rates by 55%.

Implemented initiatives, for example, marketing outcome reports, new scoring procedures, showcasing a 20% increase in advertising execution output to the executives in under 6 months.

Utilized Google Analytics to gather and track website metrics. Developed a new formula based Excel file for organizing bounce rates and average session durations.
Here, we can see that the applicant is a successful marketing manager. The bullet points present a poignant representation of the person's experience. We can see that the applicant is a good marketer because of the value he created at his previous job. This is further reinforced by the marketing metrics shown across the bullet points, as well as achievements such as improving brand awareness; the applicant demonstrates value by touching on key points and describes the job experience as a professional.
Sometimes, describing your work experience can be daunting; we've all been there. Even so, you must ensure that your work is described fully and in an understandable manner. Try to keep everything brief, but keep the important parts so that your experiences don't seem vague. Here is an example of how you should NOT describe your past work experience.
INCORRECT
EXPERIENCE
Marketing Manager
GeoDome Industries
06/2015 – 11/2018
New York, New York
Managed a multi-person team on increasing site traffic.

Developed a new onboarding technique resulting in marketing performance increase.

Used Google Analytics for data gathering.
There is very little to go on here; the reader won't be able to form any conclusion or interest from reading such an ambiguous job description. Never leave your job description too vague to understand, and be sure to include important metrics.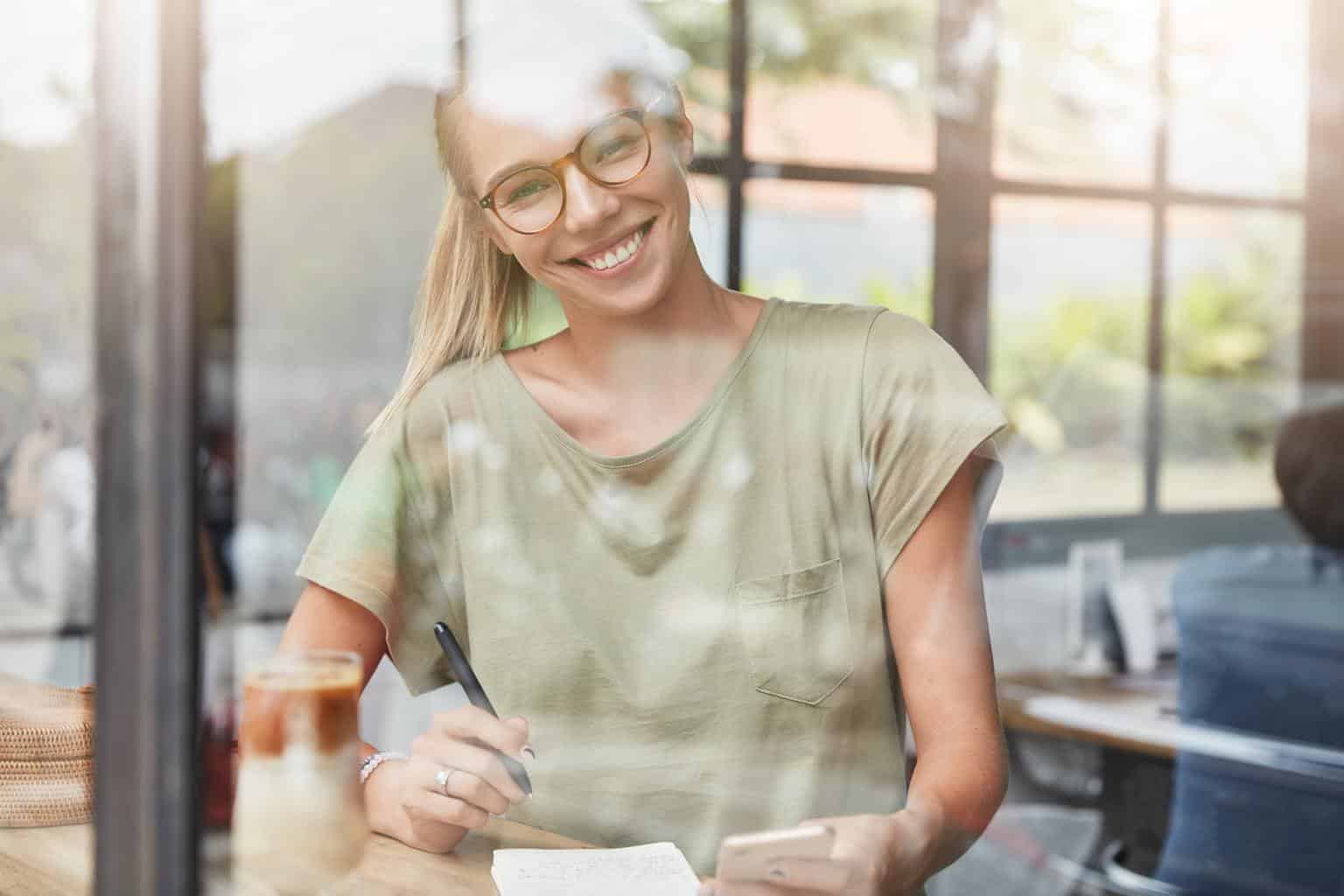 Highlight Your Marketing Skills
It is essential to understand that you also need to be promoting yourself while writing about your past work experiences. This can be done by stating numerical and statistical examples of your achievements and explaining how your work affected your employer and peers. As an aspiring marketing manager, it is crucial to know how to successfully present and market your past relevant work .
A pro tip for writing your resume, don't just describe your work process. Explain how your work created more value and profit for the company. Describe how your services increased profit or implemented a logistical improvement inside the organization. This will further highlight your skills as a marketer.
Since marketing is closely related to sales, a good example would be stating the following:
"Assisted clients … increasing gross monthly sales from $10,000 to $20,000 in five months."
Include Marketing Certifications in Your Resume
Sometimes the employer will ask for a skillset that isn't fully covered in your work experience section. A good way to circumnavigate these kinds of requests in a relatively short amount of time is by getting a certification for that specific skill.
Here are the top 5 Marketing Manager Certificates :
Google Analytics
Google Ads
Facebook Advertising
Bing Ads Accredited Professional Certification
YouTube Certification
Key Takeaways for Creating a Decent Marketing Manager Resume
At the end of the day, the key points for creating an effective Marketing Manager resume are as follows:
Design your resume specifically for the job you're applying for.
Your professional summary should showcase your strengths and job-appropriate skills in a concise manner.
Demonstrates value by touching on key points and achievements from your previous work, as well as the inclusion of metrics.
Write your work experiences in a Reverse-Chronological order.
Present your skills and experiences in an appealing and convincing way – market yourself.
Use certificates to increase the effectiveness of your application.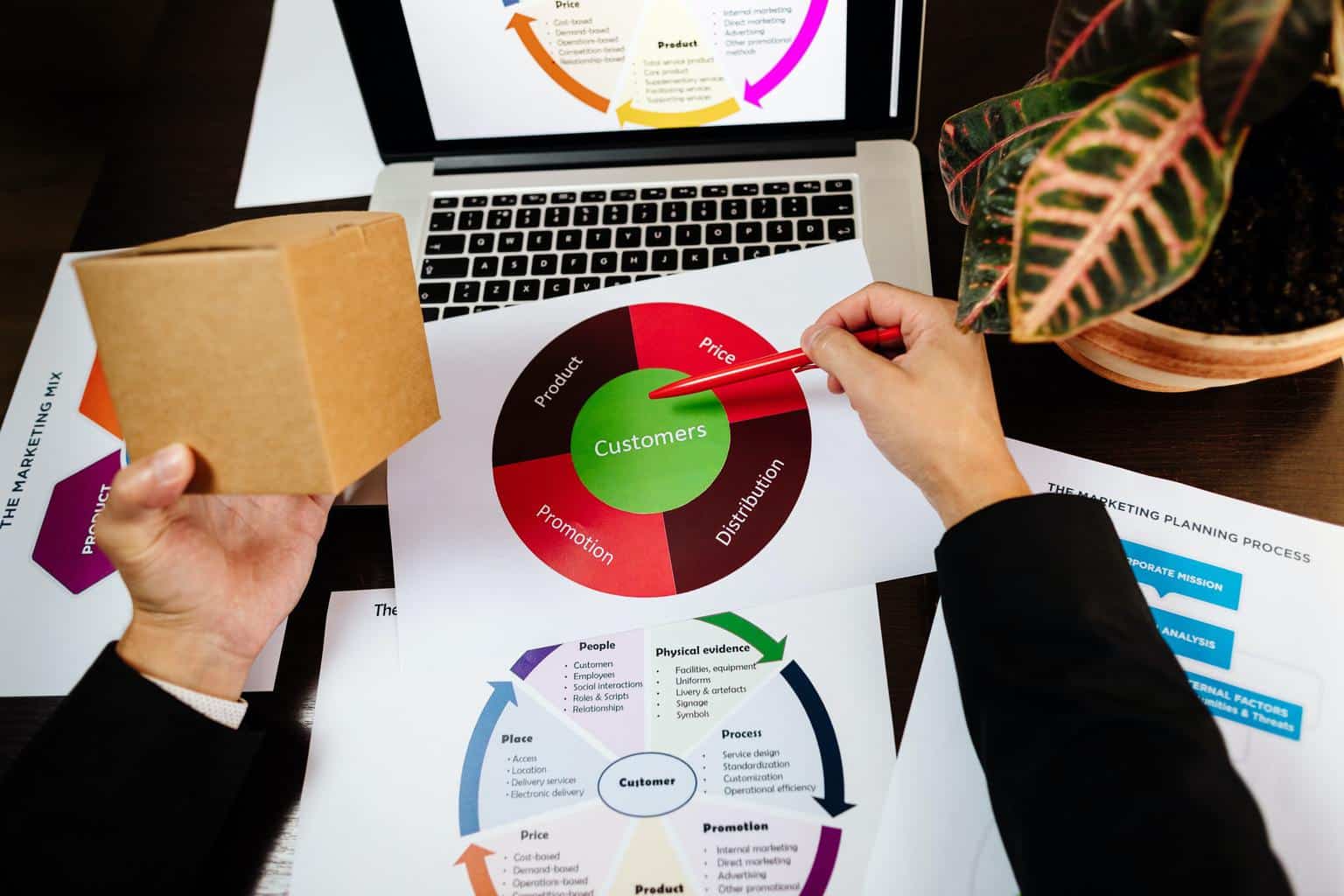 FAQs
How to describe marketing experience on a resume?
Try to include important numeric details and achievements from your past jobs. Build value by stating how the company has improved through your marketing and management efforts—mention interesting projects you've been involved in. For improved readability, write the experiences in chronological order as well as use our sample resume for appropriate formatting .
What is the average marketing manager salary?
According to the Bureau of Labor Statistics, as of May 2020, the median annual wage for marketing managers was $142,170.
What is a good objective for a marketing resume?
An objective serves to let your employers understand your motivations for pursuing a marketing career by concisely stating what position you're looking for. Objectives also tend to include a few words about yourself.