According to a recent survey, 77% of employers will immediately screen out a resume with typos or bad grammar and 58% of resumes contain this type of error. In your freelance artist resume, even the smallest detail counts: you describe your skills from the approach to the information you give and the design you use to share the data about yourself.
To increase the chances of getting the top-quality clients every independent artist would dream of working with, your portfolio is not enough: you need to learn how to create an appealing and successful freelance artistic resume.
Statistics of the freelance artist sector in the US
In the United States, the average salary of a visual artist who works independently as a freelancer ranges from $4,063 to $4,447 per month. The art market in the United States consists of different sectors in which an artist can exhibit their paintings. Especially in galleries or art fairs which concentrate on a large number of visitors with purchasing power.
Regarding this, the most important artist fair in the United States is The Armory Show, which attracts up to 65,000 visitors each year, according to organizers (NY Times). However, these profitable sums aren't all the benefits hidden behind canvas and paintings.
As you know, art goes beyond painting and creating visual exhibitions: artists use this discipline to exhibit their love for art and as a form of expression to show their feelings on different aspects of life.
And with that in mind, let's see how to portrait that love professionally in your CV.
Examples of a freelance artist resume
Caroline Marcus

Freelance visual artist

+1 326 652 3541

carolinemarcusart@outlook.com

LinkedIn: Caroline Marcus

Portfolio carolinemarcusart.com

Professional profile

Independent artist; 11 years of experience working as a freelancer in abstract art. I am a specialist in representing feelings, emotions, and everyday situations through painting. Exceptional communicator, highly organized, dedicated, and accomplished freelance artist. I established a reputation for delivering high-quality work on time, managing a broad range of responsibilities, and striving under pressure.

Work experience

School of Plastic Arts and Design. Los Angeles

Art instructor

(2018 – present)
Drawing, mosaic and ceramics classes.
Training in abstract art and creation of non-traditional works.
Teaching of color theory.
Works
Blue like the sea (2018)
Love (2018)
Watercolor Spring (2017)
Walls and windows (2017)
Night improvisation (2016)
My history in art (2016)
Artistic composition (2015)
Abstract art expression (2015)
Blue as the Sky (2014)
The Woman (2013)
Featured Awards

Opening Award – Visual Artist Awards (2018) – Blue like the sea

Fine Arts Award (2016) – My history in art

Emerging Painter Award (2012) – The unreal is also real

Academic training

Bachelor of Fine Arts

Otis College of Art and Design

(2007 – 2011)

Skills
Pragmatism.
Perspective.
Composition.
Color and lighting.
Expression of feelings, emotions and attitudes.
Drawing.
Creativity.
Time management.
Languages
Native English.
Advanced Spanish (C1).
Further training
Artistic Production – Kline Academy of Fine Art (2012 – 2013)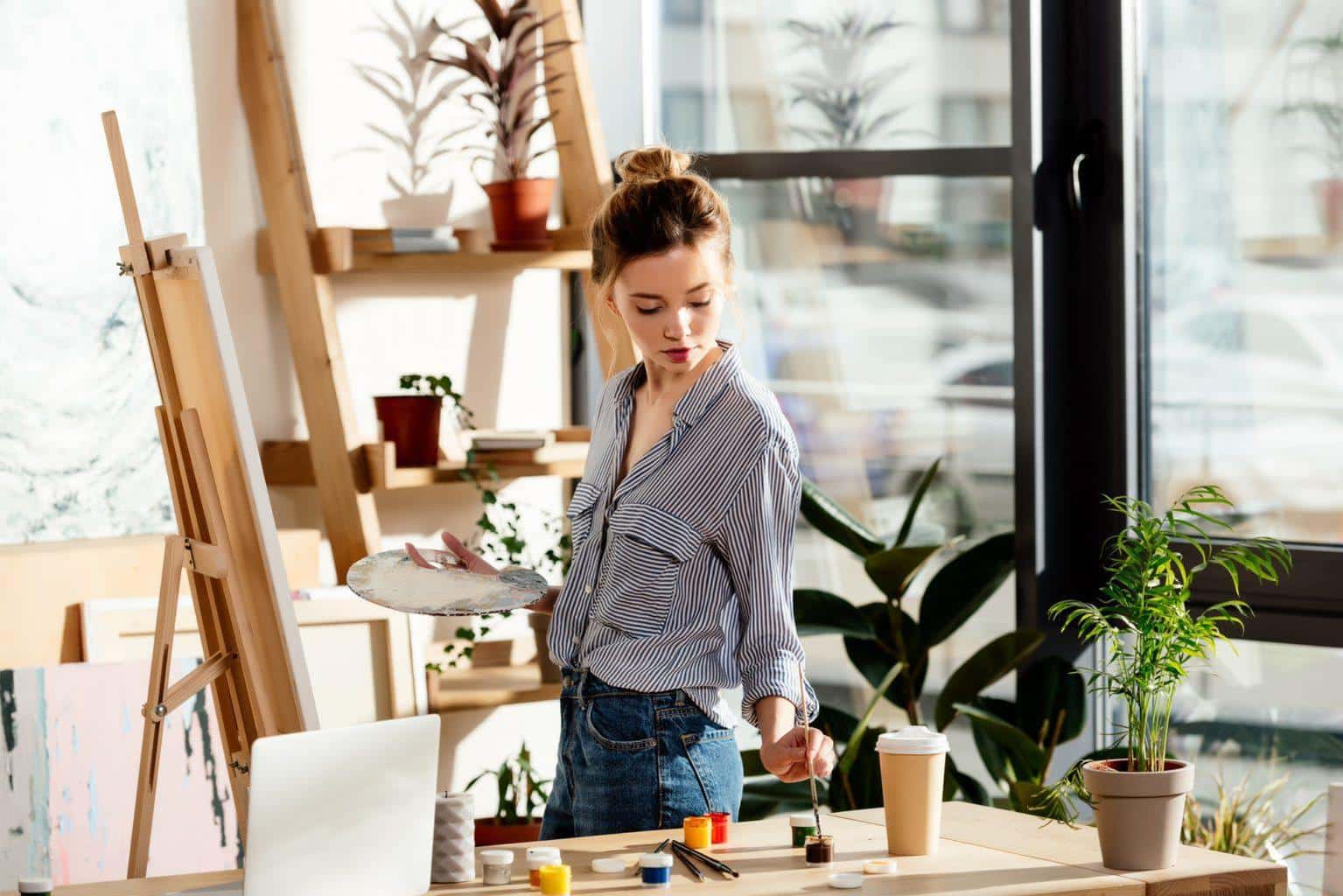 The best format for a Freelance Artists Resume
A freelance artist's resume goes beyond the realms of a traditional resume since the art world is not the same as the commercial business. Although the base information is similar, the way of expressing it on the design changes because the profile demands it.

An artist's resume should immediately communicate their main skills in art.

The most important skills and aptitudes for an independent artist are creativity, imagination, responsibility, and commitment. You can transmit them through a functional format or a combined format .
Functional Resume
This type of resume is related to organizing your freelance artistic CV by focusing attention on your skills and then presenting your work career.

Additionally, this type of resume hides a lack of work experience and professional inactivity period. For this reason, skills in this type of resume are more relevant than mentioning your career steps.
Combined Resume
This kind of format combines reverse chronological order and functional format, meaning to indicate information in a descending way, from the most recent one to the oldest one. Skills are also highlighted.

If you are studying or starting your career as an artist or if you already have a journey under the belt, you can use both formats.

As a freelance artist, your artistic resume can open doors for you to apply for jobs as a private art teacher or as a portrait painter for well-known personalities. Indicating your previous works will always be important.
Professional Summary for Freelance Artist
Describing your background makes a great addition to your resume; by doing so, you can attract the attention of an employer and increase your chances or getting hired. Making a good summary can be difficult.

You must indicate your strengths, minimize your weaknesses, and highlight your achievements in a single paragraph. If you succeed in doing this, you will have a better chance of standing out from the rest of the candidates.

The following is a good example of this:

CORRECT

I am a freelance artist with 7 years of experience in creating impressionist works. I own a gallery where I hold 2 art exhibitions last year and national and international artists visiting my expositions. My most recent work was The Sunflower Garden, made it to a Canadian client and exhibited in many galleries throughout the country.

This is a short and precise summary; it works because:

It describes the experience.
It mentions the area of expertise.
It stresses recent accomplishments.
Its effect would be the opposite if the following professional profile were like this:
INCORRECT
I am an emerging freelance artist. I do not have any work as I am just starting, but I am already designing the first ones. I would like to have an opportunity to paint the murals in your building. I am good at it; you will get a good result.
An emerging freelance artist has an equal chance of obtaining a position as long as he knows how to attractively sell his strengths and disguise his weaknesses.
This type of summary would not work because:

It does not mention academic training (it is difficult to believe that he was trained in fine arts)
It does not highlight differentiating skills (to compensate for the lack of experience).
It does not mention achievements.
It suggests they are inexperienced
It does not include a professional vision (what he aspires to be in the industry).
Professional objective for a Freelance Artist
Regarding the previous example, if you do not have professional experience, you can include a professional objective instead. This will help you to demonstrate your training, skills, ambitions and aspirations in the art industry.
You can find an example below:
CORRECT
I have just graduated from the plastic arts career at Otis College of Art and Design. I am an emerging freelance artist with a sensitivity to recreate works that convey emotions and feelings and represent behaviors. As a final degree project, I created my first collection, its name is "The soul of a plastic artist", which disposes of 3 works. Despite I'm taking my first steps in this industry, I have the willingness required to learn and grow as a professional.
This brief summary would work because:

It describes the commitment to art.
It highlights achievements.
It disguises the lack of experience by highlighting skills.
It shares the professional vision in the industry.
Experience for a Freelance Artist
The professional experience section on an artist resume consists of self-employed jobs and freelance jobs. The important thing is to emphasize the most relevant experiences for the job you desire.
Painting for specific clients or places and serving as an art teacher are commonly used examples. In addition, it is very important to highlight the works or collections created.
You can find an example below regarding how to describe this section on your resume:
Work experience
Art teacher
University of California
Classes on drawing, sculpture and painting techniques.
Classes on color theory.
Classes on perspective and composition in drawing.
Works
Sky blue (2020).
Friendship (2020).
The good vs. the evil (2019).
Academic training: How can you show your artistic education?
Giving details of academic training is still an important part of a resume in any trade or profession. This document tries to describe your previous experience in the artistic world, which also implies the approval of your knowledge.
Here is an example of how you can display this section:
Academic training
Bachelor of Fine Arts
Cardinal Stritch University (2016 – 2020).
Tip: Organize your education in reverse chronological order (newest first, oldest last).
Skills for a Freelancer Artist
In your freelance artistic resume, you must communicate your skills well by highlighting all the skills you have developed with the study and practice of art. This is important because they support the information in your document.
The followings are examples of the most significant skills for an independent plastic art professional:
Competencies
Pragmatism
Free-hand drawing
Creativity
Originality
Composition
Color and lighting
Technical drawing
Advanced perspective management
Geometry
Human anatomy
Illustration
Motivation
Patience
Empathy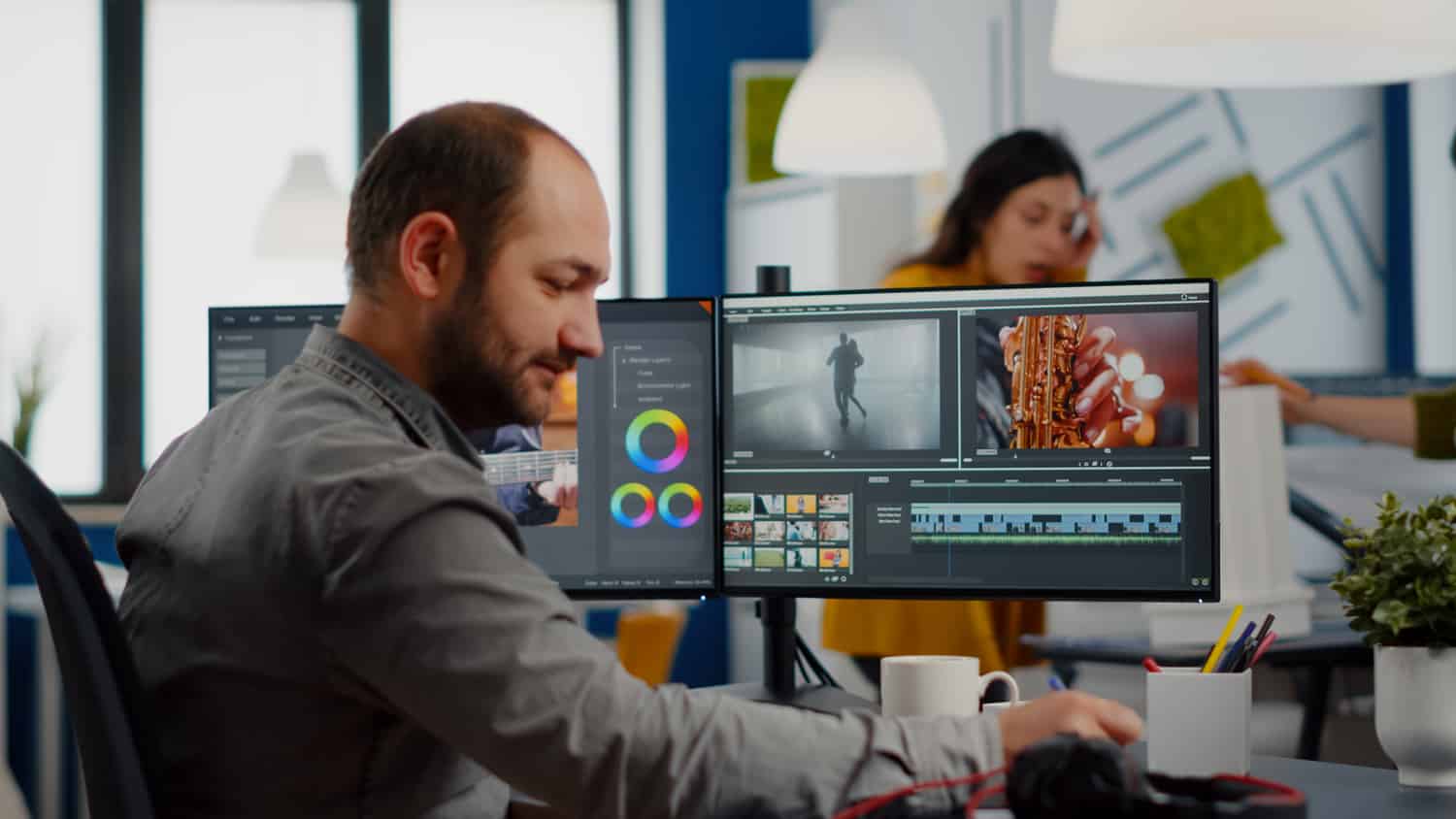 Additional sections for your resume
When preparing an artistic resume for a freelance professional, you should point out your most advantageous hints. The most important thing is the presentation of the essential sections (work experience, academic training, and skills).
Otherwise, you can include additional sections such as the followings ones:

Hourly availability.
Availability to travel.
Awards and publications in newspapers.
Membership of an artistic association to which you belong.
Portfolio.
Social networks.
Website.
Tip: check the job vacancy to find out which are the most relevant sections.
Tips to optimize your document even further
A freelance artistic CV should put the skills of an artist at the forefront in terms of creativity and originality. Since imagination is a strong principle in the art world, you should use it. By doing so, you do not create a difficult-to-understand resume.
These tips will help you optimize your freelance artist resume:

Place your contact information in a highly visible place (top or side).
Combine two colors (neutral and vivid).
Summarize information by focusing on what is the most relevant in the eye of your recruiter.
If you have created works, share them on your online portfolio.
Check your spelling and grammar.
Use language that is understandable to people outside the art world.
Use bullet points and lists to break up text blocks.
You must remember that your artist resume can open the doors to the great opportunities which you have waited for so long. However, if you do not pay attention to small details, it also would close them to you.
The mistakes to avoid in your artistic resume
In addition to giving you tips to make your freelance artist CV create a good impression of yourself, there are also some common mistakes that you should avoid. Some examples of these mistakes are:

Using a very striking color palette.
Combining weird fonts making it difficult to read.
Including images of the works created (reload the CV; mention them on the portfolio).
Not leaving margins and pile the information.
Being too creative with the inclusion of resources that reduces readability.
Complete your artist resume with an excellent cover letter
There are many painters, sculptors, draftsmen etc. In order to attract attention amongst them, you must make an attractive resume and highlight the aspects that others would forget.
For instance, you can add a cover letter stating your desire to get the job. This is a document that you can send, with the resume.
It has the intention to attract the attention of the person who makes the selection, and it simply mentions why you want that position and what makes you different from others.
It is a plus for your candidacy because if you use the correct words that help you highlight your profile, you will increase the chances to get the job.
Final recommendations for a Freelance Artist Resume
In your freelance artistic resume, you have the opportunity to show your talent to the world of art with every element and every word that you include. If you want to make this process easier, faster and more convenient, you should download a resume template and start searching for your next job right away.