To create a professional sales resume, follow our tips and use our templates and our online resume examples.
Additional information about the real estate agent
The real estate business is evolving. Remuneration varies according to the size of the integrated agency, the candidate's experience and especially the location of the work.
According to BLS, the median annual wage for real estate brokers was $60,000 in May 2020.
Example of a real estate agent resume
Marie Richard
702-676-5932
marierichard@gmail.com
Ace, Texas
Real Estate Agent
Professional profile
Graduated in ARA Real Estate Professions, I recently completed an internship as a real estate agent. Excellent negotiator seeking employment with a well-established real estate firm. Dedicated to achieving sales targets and increasing profitability through customer growth.
Professional experience
January 2021 – March 2021
Cypress Real Estate, Pomona
Real Estate Agent Internship
Assist in prospecting for clients
Prepare documents for the sale of goods
Ensure the real estate watch
Training
September 2019 – December 2021
ARA Real Estate Profession
Grapevine Business School, Akron
Skills
Persuasive skills
Trading technique
Commercial fiber
Expertise in real estate law
Computer Skills
Languages
English TOEFL
Spanish SIELE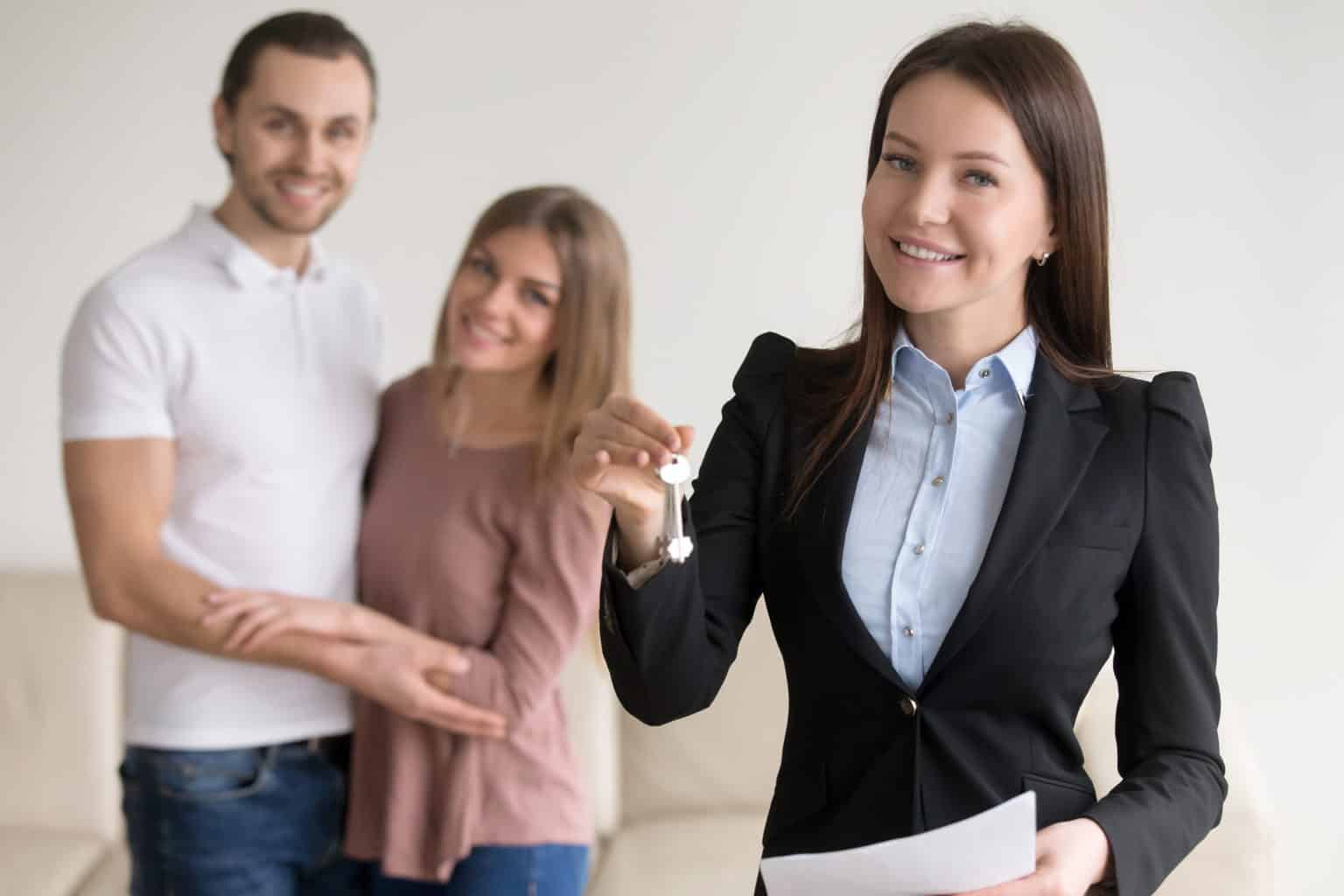 How can you make a real estate agent resume?
Before writing your resume, it is important to know a few rules for a perfect presentation. For real estate agent candidates, here are our tips:

Summarize all your information and data in one page
Use a professional resume font, approximately 10 to 12 point
Space out the text
Moderate the use of logos
Prefer a sober color palette
To ensure proper
formatting
and authentic creation of your resume, feel free to use a
real estate agent resume template
.
The layout of the real estate agent resume
To catch the eye of the recruiter, know that the ideal format for listing your background is reverse chronological. Highlight your most recent experiences before citing old ones. This also makes it easier to update your resume.
The structure of a real estate agent's resume
The structure or format of your resume must be easy to read to catch the recruiters attention. Remember these tips:

Put your contact information in the header along with the title of your resume
Write a resume cover letter summarizing your profile, purpose and motivation
Add your professional experience
Insert the diplomas obtained and the training courses followed
Name your soft and hard skills and specify the computer tools you master
Mention all the languages you speak
If you have one or more certifications, add a dedicated section
Highlight your interests if you don't yet have experience as a real estate agent
Start with the real estate agent resume header
The header of the resume is your personal signature. You must write it in a methodical and precise manner. Apart from your contact information, a resume title is essential in the layout. This title allows recruiters to identify your expectations and your possible contributions to the company.
Example of a header / Example of a bad header for Real Estate Resume
When writing the header of your CV, be precise and organized. Follow this model
CORRECT
Tony Babb
715-636-2613
Tonybabb@gmail.com
https://www.linkedin.com/tonybabb
Avoid a disorganized header with too much specific, irrelevant information. Here is an example of a bad resume header
INCORRECT
Eric Gilmore
2747 James Street, Tintah, Minnesota
Married
E-mail : GilmoreBadBoy@gmail.com
Is a photo required on a real estate agent's resume?
It is not recommended to include a photo on your resume.
Many employers are afraid of being accused of discriminating against or judging candidates based on their appearance not their skills. Without a photo, the recruiter will only give an opinion on your professional qualities. So most employers reject applications if they include a photo, so they can't be accused of this. Therefore, to be on the safe side, it's best not to include a photo in your resume.
Choose your real estate agent resume title
The title should convey important information. Adapt it according to the position to be filled. Here are our tips and tricks:

"Junior prestige real estate agent" for a beginner
"Real estate agent specializing in life annuities" if you are responding to a specific ad
"Real estate sales agent, 5 years experience" if you apply spontaneously
"Real estate sales agent: good interpersonal skills, good commercial skills, mastery of real estate law" if you wish to highlight your skills
Especially avoid a title like, "resume", "CV" or "Curriculum Vitae".
Work experience on a real estate agent's resume
Each work experience allows you to distinguish your profile. Start with the most recent and the most relevant to the position you are applying for. Don't forget to emphasize your adaptability to the job.
Describe your professional experience on your real estate agent resume
For each experience, state:

Employer's name
Position start and end dates
The function occupied
Assignments: on this part, use strong action verbs)
Examples of professional experience for a beginner real estate agent
If you don't have any work experience, highlight your internships and studies in your resume:
September 2020 – March 2021
Bear River Real Estate, Davenport
Internship – Real Estate Agent
Receive incoming contacts or customers
Manage appointment scheduling
To carry out the files owners, the contracts of sale or hiring
Make real estate watch online
Assist in prospecting campaigns with the client
Examples of professional experience for senior real estate agent
The principle of writing is to highlight your advantages and your missions.
March 2019 – Current
Paramount Real Estate, Freehold, NJ
Real estate agent
Prospect for properties with the client
Conducting field, building and equipment inspections
Identify maintenance and repair needs
Maintain properties to municipal, county and regional standards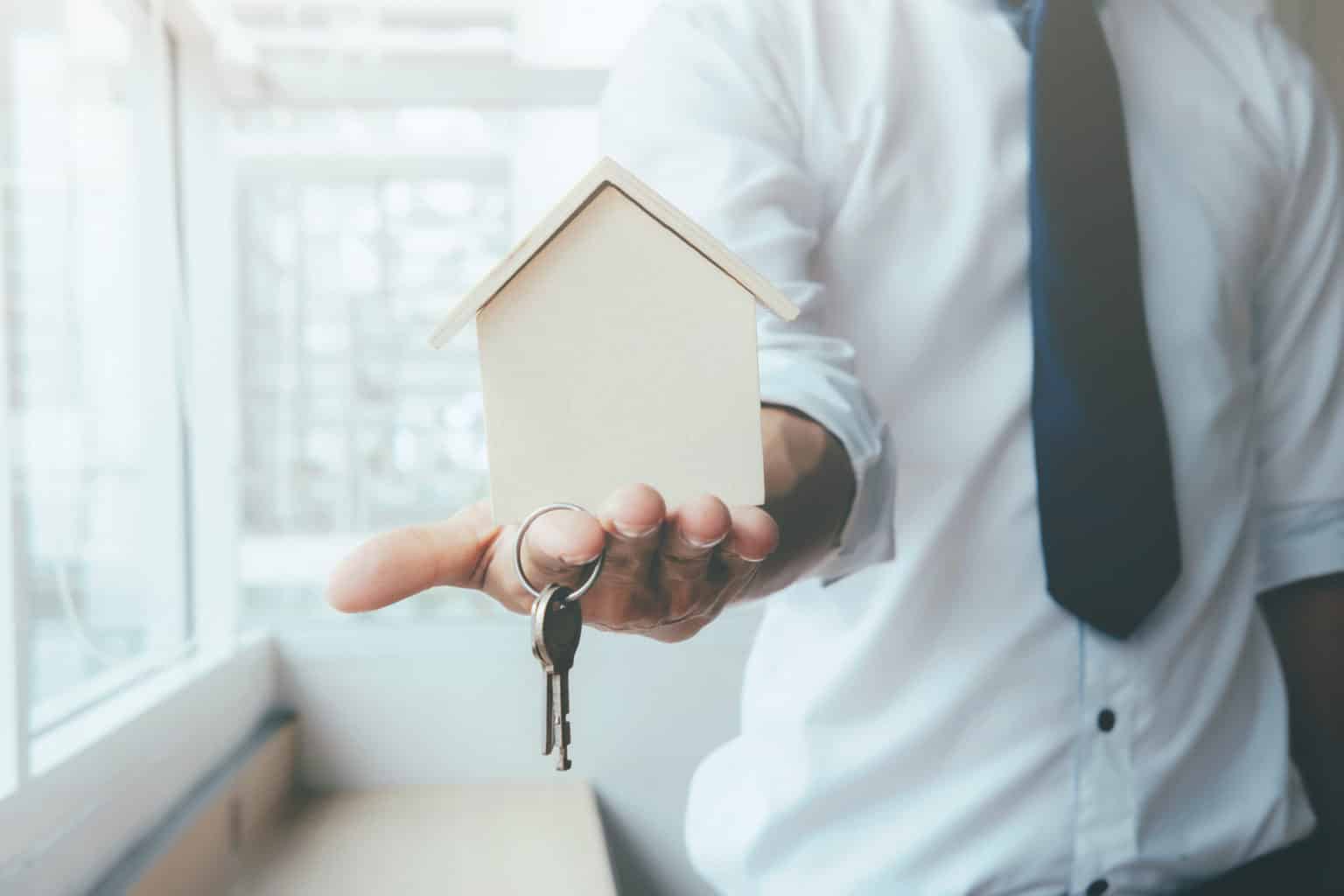 Education in the real estate agent's resume
The "training and studies" section includes your academic background before entering the professional world. It allows you to identify your level of education, your field of study and especially the school concerned.
Should you start with education or work experience for a real estate agent resume?
If you have no experience, emphasize your academic background before your experiences. On the other hand, if you are already a senior in the field, work experience comes before education.
How can you properly list your education in a real estate agent resume?
For the sake of readability, the studies are listed in reverse chronological order. You must state:

The start and end dates of the study years
Title of diploma
The name and location of the school
Example of the Education section of a real estate agent resume
September 2017 – September 2019
ARA of Real Estate Professions
VHS Business School, Austin
Skills to include in a real estate agent's resume
To highlight your strengths, add a section dedicated to your skills in your real estate agent resume. It includes hard skills and soft skills.
What are the main skills sought for a real estate agent
In theory, here are the knowledge or hard skills essential to the profession of real estate agent:

Expertise in the real estate market
Knowledge of urban planning rules
Knowledge of foreign languages
Good knowledge of real estate law
Mastery of office automation tools
Expertise in the sales process
Knowledge of real estate software
Training in real estate or business
As for
soft skills
, they include human qualities:
Power of persuasion
Ability to build relationships with customers and partners
Spirit of initiative
Which skills for a beginner real estate agent?
For a beginner, here are the essential assets to have:

Property management
Market watch
Conclusion of a sales or rental contract
Property administration
Which skills for a qualified senior real estate agent?
In addition to the qualities of an entry-level profile, the qualified senior is distinguished by the following skills:

Innovative marketing strategy
Expertise in the legal texts in force
Realization of virtual visit
Real estate negotiation
Write the ideal catchphrase for the real estate agent resume
The catchphrase summarizes your skills and background. 2 to 3 sentences are enough to make you stand out. To captivate the recruiter, you should mention the job title, your professional achievements, your objective, your motivation or your goal.
Example of a catchphrase for a junior real estate agent
Graduated from ARA Business School NY, I wish to integrate the position of real estate agent within your team. My previous internship at Tracey Dang gave me solid property management skills. Persuasive, negotiator and dynamic, I share my skills and qualities to your benefit.
Example of a catchphrase for a senior real estate agent
An experienced real estate agent for 8 years, I have strong skills in negotiation, preparation and closing of sales. My client portfolio has increased Tracey Dang's sales figures in one year. I am ready to put my abilities at the service of an evolving position, on the long term, within your company.
Additional sections for your real estate agent resume
For this position, it is advantageous to add an additional section including certificates obtained, foreign languages mastered and computer skills in the resume.
IT skills and certifications for a real estate agent
The following are the computer skills that candidates must have:

Office Pack
Social networks and website
Real estate transaction software
As for certifications, it can be the real estate agent professional card or the CQP real estate negotiator.
Areas of interest for real estate agents
Areas of interest are advantageous for candidates with no experience. Nevertheless, they must be relevant. For example, instead of "sports activity" write: "Swimming for 10 years, regional champion in 2018".
Language for estate agent resume
The real estate sector requires versatility and even multilingualism. Agents must speak several languages to prospect with clients from all over the world. These skills must be certified and you must mention the score you obtained:

English : TOEFL,TOEIC, IELTS
Spanish : SIELE
Summary: Key points for writing the perfect real estate agent resume
When writing a real estate agent's resume, consider the structure of the information and its relevance. Don't forget to highlight your advantages and your motivation according to your professional profile and the targeted position. If you are responding to an ad, add a catchphrase, then highlight your experience or training.
Write a cover letter that goes with your real estate agent resume
To complete the resume, the candidate must accompany it with a cover letter. Here are our tips for writing the letter:

Look for the ideal format
Write a catchphrase
Use short sentences and relevant keywords
Summarize in 200 to 300 words
Ask for an interview at the end